Tatsuru Arai (JPN) & David Petráš (SVK)
Fri 20.1.2017
Doors: 19.00
Voluntary 5 euro entry fee
The concert is part of the Experi-MENTAL Festival.
*   *   *
David Petráš: Live Performance
David Petráš (b. 1994) is a Slovakian guitarist who writes electroacoustic music and presents it in diverse formats: from analog reel-to-reel machine, in public listening sessions and as sound installations. Most of the time he is touring as a solo and carrying the entire backline with him – vintage tape machine, amplifier, guitar and lot of instruments. His works can be specified as an experimental music with a various atmospheres and loops.
In 2015 he began to develop an approach focused on principles of analyzing the structures of his pre-existing musical works and transposing them into scores for electro-acoustic taped music. This process has led to the creation of various soundscapes and compositions, which can be heard in his live set.
https://davidpetras.bandcamp.com/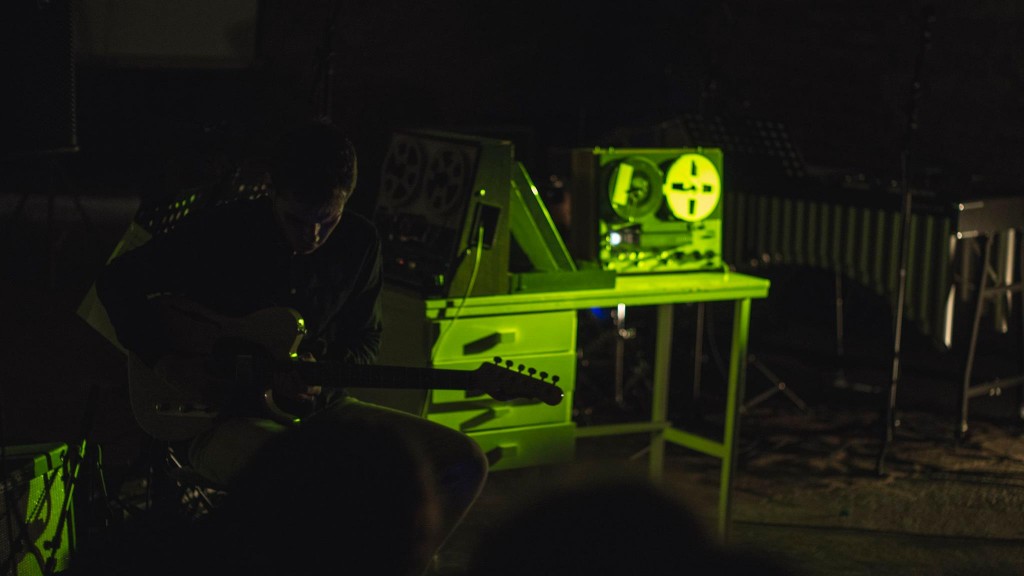 *   *   *
Tatsuru Arai: Arkhitek-ton Hyper Serial music
Tatsuru Arai (1981, Japan) is a Berlin based, Japanese composer who has studied composition under Akira Nishimura, Toshio Hosokawa and Sunao Isaji at Tokyo college of Music. He has also completed MA-studies in composition, computer-programming and multimedia-art with Wolfgang Heiniger at the Academy of Music "Hanns Eisler" Berlin. Tatsuru's works have been performed all around the globe.
His main artistic theme is to integrate classical compositions with new technology, something he calls "TRANS-AGES MUSIC". He also aspires to present the human perception of sound, a physical phenomenon that influences human beings. Tatsuru Arai calls this perception "geometric structure" and it is a fundamental pillar that allows the listeners to understand the true nature of the universe and experience it through sound.
http://www.tatsuruarai.com