​A.Silent.Room
concert
November 28, 2014, 19:00
 A.Silent.Room celebrated its first anniversary at Akusmata!
…Silent.\
A.\                   Room…
_:-._|__.-:_
       …Silent.\
A.\                Room… is a concert series in Helsinki presenting silent music in extraordinary venues. Silent music in this context refers to quiet music that is "not loud", but still audible.
Two basic thoughts inspired that concept:
Concerts of silent music can be organized in locations where loud music could never be presented, thus concerts can be realized in very unusual venues
Listening to silent music is a very enriching and calming experience
This concert series is also a kind of musical blind-date, as the audience never knows beforehand where a concert will take place and who is going to perform. The audience will meet at a previously announced location and go to the concert venue from there.
          …Silent.\
A.\                   Room… #05 was arranged on Friday, November 28th, 2014.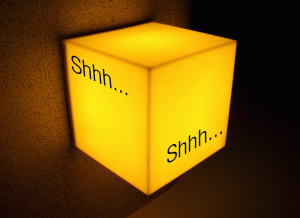 A.Silent.Room serie is curated by composer, sound artist Marko Timlin.