Sound, Art & Climate Change (book) +
CChanges (cd)
>>> NEW RELEASES FROM FREKVENSSI! <<<
A BOOK, CD & DIGITAL ALBUM AVAILABLE ON BANDCAMP.
---
Akusmata collaborated with Frekvenssi association and here is the end result of the projects:
new book and CD release!
---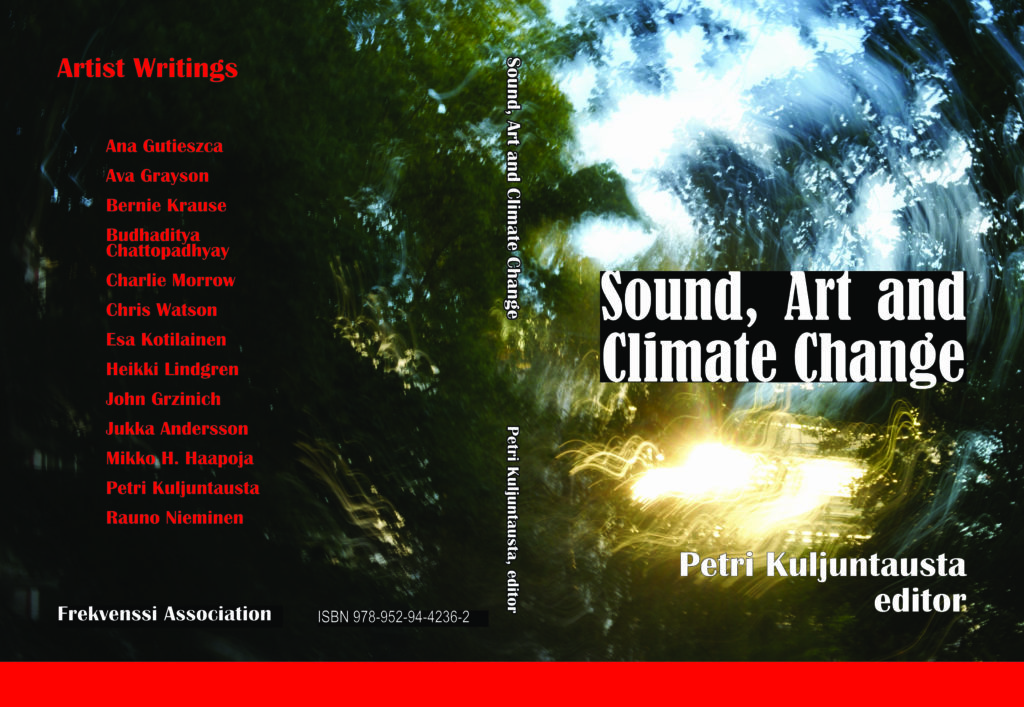 SOUND, ART & CLIMATE CHANGE
2021
Book, 15 euros
104 pages w/ images
Artist Writings by Ava Grayson, Bernie Krause, Charlie Morrow, Chris Watson, Petri Kuljuntausta, Esa Kotilainen, John Grzinich, Budhaditya Chattopadhyay, Mikko H. Haapoja, Ana Gutieszca, Heikki Lindgren, Jukka Andersson, Rauno Nieminen.
---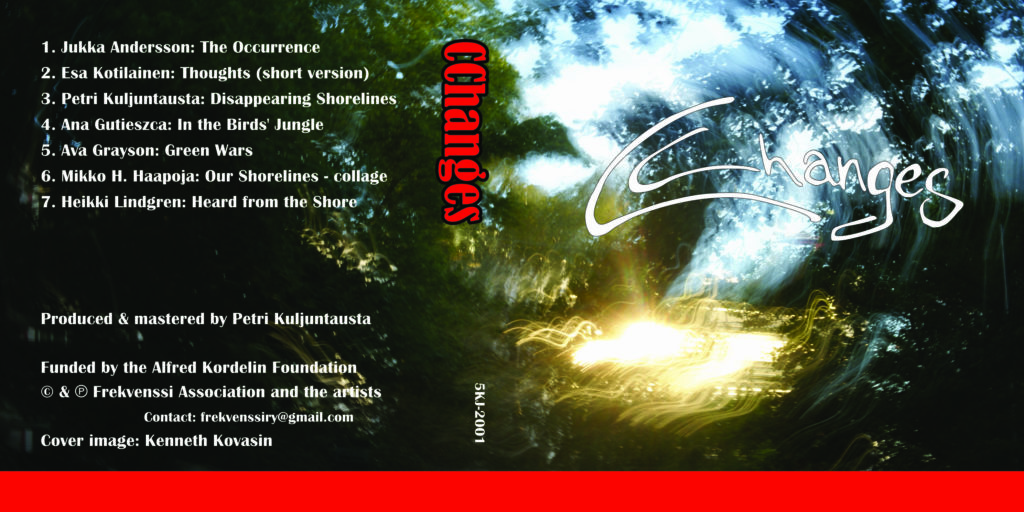 CCHANGES
2021
Limited Edition CD, 10 euros
Digital Album, 7 euros
A CD / Digital Album containing audio works and soundscape compositions commenting on the state of the environment and climate change. Tracks by Jukka Andersson, Esa Kotilainen, Petri Kuljuntausta, Ana Gutieszca, Ava Grayson, Mikko H. Haapoja & Heikki Lindgren.