AKUSMATA POLYPHONIC 2023
///Pink Twins///Nicolina Stylianou///Tottumiskysymys///
///Turun Syntetisaattoriseuran Oopperaorkesteri///Mesak///[ówt krì]///
Thursday-Friday 19.-20.1.2023 at 6-9 pm
Vuotalo
---
AKUSMATA POLYPHONIC is an intensive sound art and electronic music event at Vuotalo Cultural Centre in Helsinki. Invited musicians, composers and sound artists are offering for the audience a wide spectrum of new sonic expression from the fields of experimental electronic music, sound art, noise and ambient. The program includes modular sound systems, do-it-yourself musical instruments, and improvised music with attitude.
* * *
THURSDAY 19.1. at 6-9 pm
PINK TWINS
NICOLINA STYLIANOU
TOTTUMISKYSYMYS
***
FRIDAY 20.1 at 6-9 pm
TURUN SYNTETISAATTORISEURAN OOPPERAORKESTERI
MESAK
[ÓWT KRÌ]
---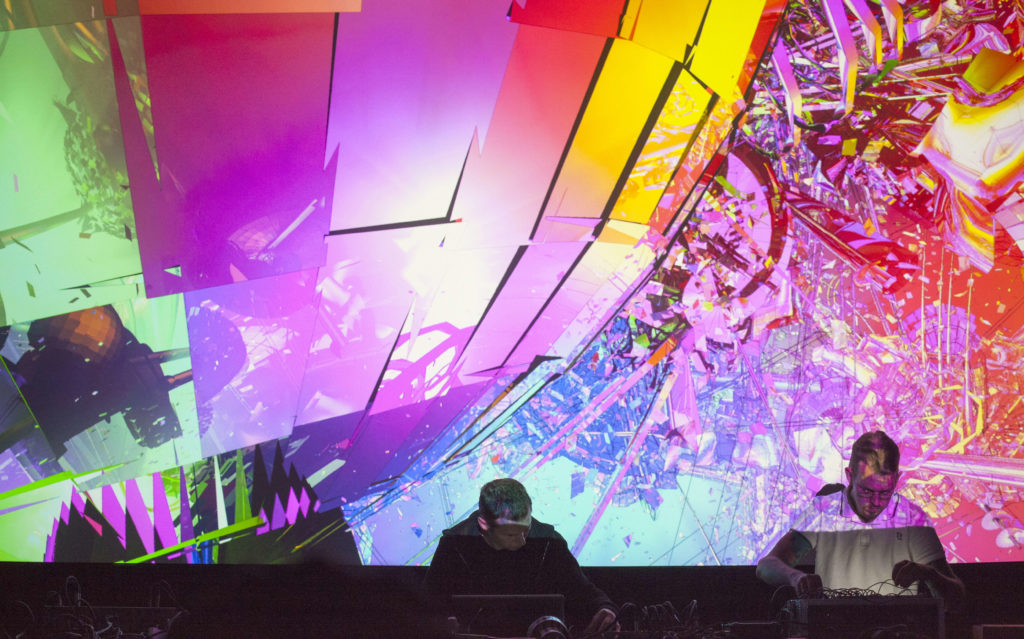 PINK TWINS
"There are things known and things unknown, and in between are the Pink Twins."
Pink Twins was formed in 1997 by brothers Juha and Vesa Vehviläinen, artists, filmmakers and electronic musicians, born and raised in Helsinki, Finland. Since starting in the hotbed of arts and underground music that was turn-of-the-millennium Helsinki, Pink Twins have polished their musical and visual output into a distinctive and superimmersive audiovisual mayhem.
The colourful, abstract cyclic flow of their animation works focus on human perception, its functionality and limits. In their audiovisual live performances Pink Twins create a wholesome and transformative experience with an extremely detailed wall of sound made of concrete and electronic sounds, noises and harmonic musical elements, mixed with immersive video projections.
Pink Twins have presented their works in exhibitions and festivals on all continents and performed audiovisual live shows through Europe, Americas, Asia and Australia.
https://pinktwins.com/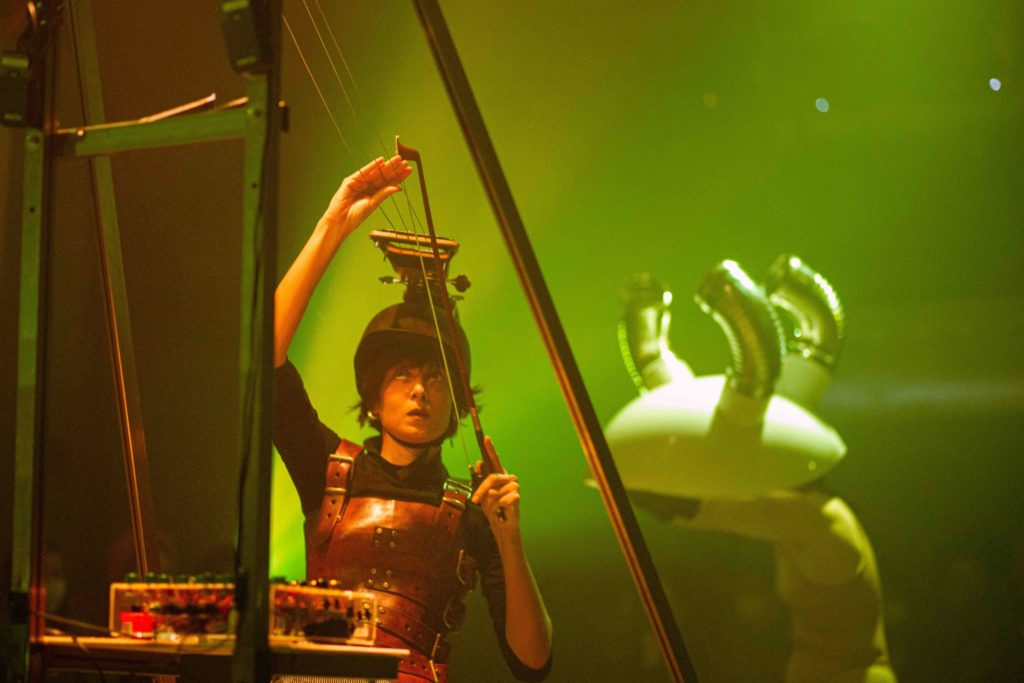 NICOLINA STYLIANOU
Nicolina Stylianou is an artist and independent curator working in the intersection between performance, sound and sculpture. The spectrum of her interest lies in the absurdity of existence and the in-betweenness of bodies, objects, things, spaces, networks and subjects as states of transition, transformation and noise. Nicolina holds a Masters of Arts (Theatre and Drama) from the Theatre Academy – University of the Arts Helsinki (FI), and a BA (hons) in Art & Design from Kingston University London (UK). She is a member at Artists' Association MUU in Finland, and at Visual Artists and Art Theorists Association – phytorio in Cyprus. She is the artistic director at "SENSORIUM SPACE Happenings": a mobile platform dedicated to engage with the art of living exhibits; and the founder of "Conjoined Fugue" working group collective, in Finland.
www.nicolinastylianou.com
@aetherlinna

TOTTUMISKYSYMYS
Balancing between acoustic and electric sound painting and sometimes standing still in complete darkness, Tottumiskysymys is just a question of getting used to. Since 2008 an improvisational touch to creating performances has dominated this nowadays electrified collective. The collective comprises of Olli Haveri (El.mandolin, Otamatone), Jukka Laine (Bass, perc.), Ville Olaskari (Modular synth​, Slidetar), Pekka Parviainen (Bass) and Juha Kemppainen (Modular synth). The performance at Akusmata is completed with their own light design.
http://tottumiskysymys.weebly.com/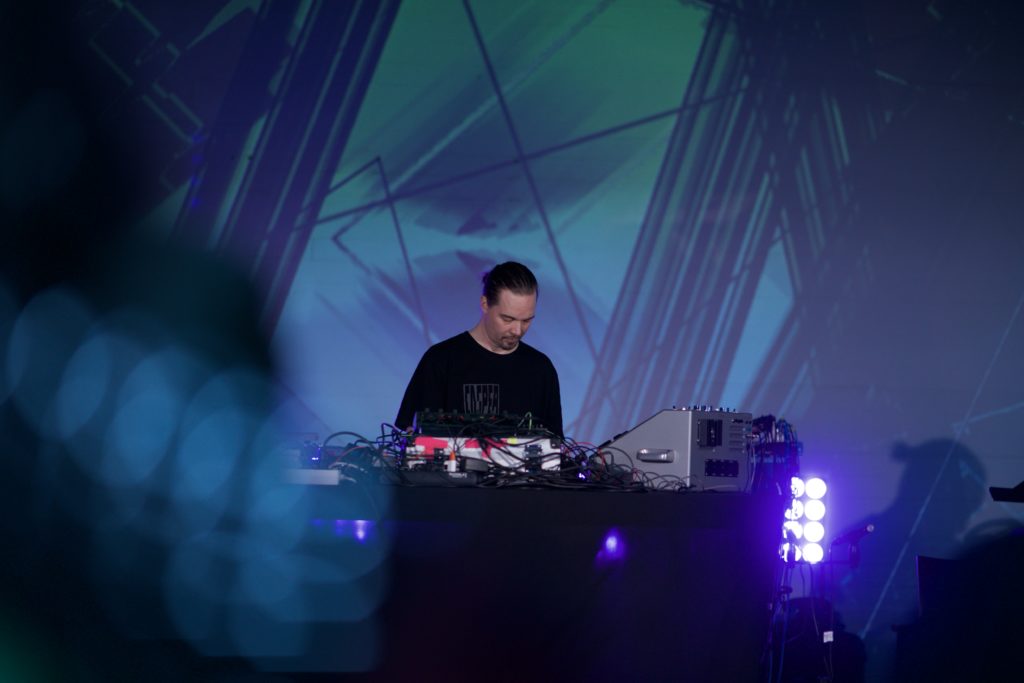 MESAK
Tatu Metsätähti is the other side of the Mr Velcro Fastener electro duo that gained fame at the turn of the millennium. Since then, he has performed as a solo artist under the name Mesak and produced and made a variety of electronic music. In the piece heard at the Vuotalo concert, Mesak plays various delay and reverb devices.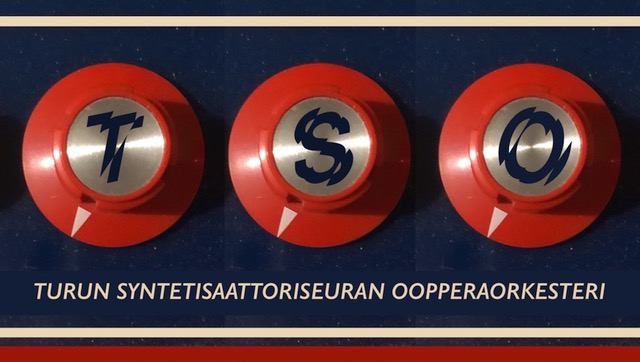 TURUN SYNTETISAATTORISEURAN OOPPERAORKESTERI
Turun Syntetisaattoriseuran Oopperaorkesteri (TSO) is Turku-based electronic music orchestra that was formed in 2022 to perform experimental electronic and electro-acoustic music.
Accompanying an experimental opera, that is composed by Helsinki-based composer and sound artist Petri Kuljuntausta, will be the first major work for the TSO in 2023 and the following years. Besides accompanying the opera TSO will also perform the opera music on it's own in few concerts in 2023. At Akusmata Polyphonic 2023 TSO makes its first public appearance performing three experimental pieces composed by Petri Kuljuntausta for the upcoming opera.
TSO is composed of the key members of Turun syntetisaattoriseura (Turku Synth Club): Ossi Hätönen, Jesse Juup, Markus Kaunismäki, Jaakko Penttinen and Teppo Toivonen.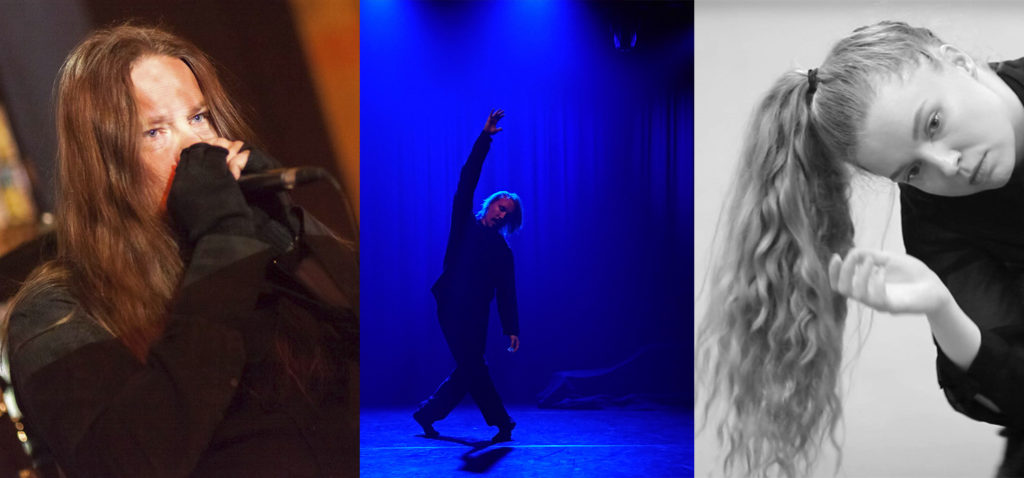 [ÓWT KRÌ]
[ówt krì] is a Helsinki-based Dark Ambient sound project that started late 2005. The project is the solo effort of Kenneth Kovasin, a self-taught sound artist from Helsinki, Finland. Kenneth creates soundscapes mainly through looping sounds created by effects and self-made instruments.
www.owtkri.org
*
Lauri Peltonen
is a dancer, choreographer, musician and a multidisciplinary artist who has worked in many fields. Peltonen has done many projects exploring the relationship between dance and live music — ranging from experimental dark ambient to classical opera. Some of the concepts he is working on at the moment include Common Impulse Exploration (CIE) and Circles In Motion (CIM). He has performed internationally for example in England, Iceland and USA.
www.lauripeltonen.com
*
Sonja Peuhkurinen
is a Finnish artist, contemporary dancer, flute player and a member of the artist collective Oneiros Resort. She is particularly interested in art's ability to deepen and brighten life.
www.sonjapeuhkurinen.com