OWL (NO/DK)
Karl Bjorå & Signe Emmeluth
Friday, October 26th, 2018, at 19:30.
*   *   *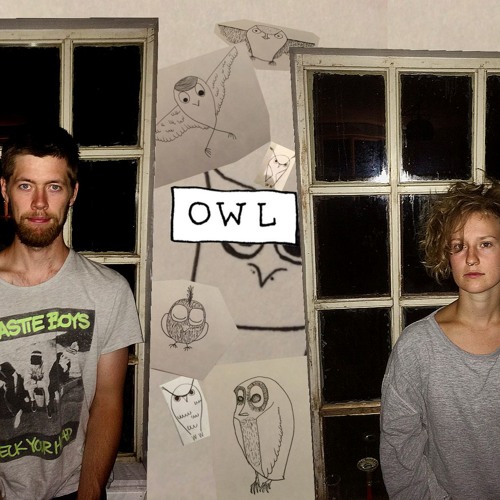 OWL
Karl Bjorå (NO) – Guitar & electronics
Signe Emmeluth (DK) – Alto saxophone & electronics
In a cinematic room in which the sounds seem to be moving around inside your head, an uncertainty about where the sounds are coming from occurs.
The freely improvising duo Owl organically blends the acoustic sounds from the alto saxophone with the electric sounds from the electric guitar, contact microphones, and other electronics.
Their free play with preparations as well as the sense of room and depth display the duo's influences by noise, minimalism and free improvisation.
OWL derives from the highly creative environment for improvised music in Trondheim, Norway. From a common interest in finding new sounds and exploring the improvisational forms, OWL became a natural duo and a workplace for these experimentations. Both members, Karl Bjorå and Signe Emmeluth, are highly regarded instrumentalists on the Scandinavian scene for jazz and improvised music, but found extended techniques and electronics to be the most constructive way of developing new shapes and sounds. Since the start in 2016, OWL has been more or less a workspace and a creative forum for constructive conversations about music and its parametres. As a result of this work, the duo has now been featured on more and more concert series and festivals, both in Scandinavia and the rest of Europe, and continue to increase their live activity.
SoundCloud: https://soundcloud.com/owl-norway/sets/december-session
YouTube: https://www.youtube.com/watch?v=7Pho6bqajXg
« LIVE: Charlie Morrow (USA) – Ralph Denzer (USA/CAN) – Petri Kuljuntausta LIVE: Graphite Barrier: Ann Rosén – Mikko Raasakka – Petri Kuljuntausta »