Robert Jürjendal and Kaido Kirikmäe
+ Vongoiva & Fell Hand
Wed 2.11.2016
Doors: 19.00
Voluntary 5 euro entry fee
*   *   *
Kaido Kirikmäe – electroacoustical objects, live looping
Robert Jürjendal – guitar, electronics, bow
Special guest – Petri Kuljuntausta (FIN)
The collaboration between composer-guitarist Robert Jürjendal and ambient musician Kaido Kirikmäe is based primarily on spontaneity. It started last autumn with Arvo Pärt's birthday week festival when they recorded a track for "Return of Navigator Pirx" compilation album and gave some improvisational concerts.
They meet same spontaneously on the stage where they generate organic and dynamic arrays of sounds – you will hear echoes of distant space's wistful whoops and on top of all the audience will be misled into the looper's rhythm maze.
In the near future, the cooperation between Jürjendal and Kirikmäe will reach to the international music field – in the autumn they perform at a new music festival "Iceland Airwaves".
*   *   *
Robert Jürjendal (1966-) has studied classical guitar and composition. In 1992-1997 he participated in various Robert Fripp Guitar Craft courses and toured with The Berlin Guitar Ensemble. Beside the solo- and guitar ensemble repertoire, he has written music for male choir and electric guitars, cembalo duo, string quartet, recorder trio. His composition style is influenced by minimalism, classical, prog rock, jazz and old church music. He has written music for documentary films, theatre productions and art exhibitions.
He has been working with wellknown Estonian rock artists Tõnis Mägi and Riho Sibul as well as with artists Toyah Willcox (UK), David Rothenberg (USA ), Petri Kuljuntausta (FIN), Markus Reuter (Austria), Jan Bang (Norway). As a guitarist/sideman/composer/arranger, Robert Jürjendal has appeared on more than 30 records and performed in USA, UK, Germany, France, Finland, Norway, Sweden, Greece, Latvia, Lithuania and Russia.
Kaido Kirikmäe (1973-) is an Estonian composer of electronic and experimental music. Initially a psychedelic punk rock artist and a lyricist who began his musical activities in 1990. Since the mid-90's, Kirikmäe has been focusing on electronic and experimental music and mostly creates organic soundscapes that is mainly built on loop structures.
His music composition can be described as nature-centered balancing with unrefined sound image between early morning sunrise and evening sunset. He presents his music with the help of acoustic / analogue instruments and loopers, creating newer and newer unique sound images which arise and disappear within few moments in real-time.
*   *   *
Vongoiva & Fell Hand
Vongoiva uses digitally processed organic sounds and field recordings.
Low frequency drones with subtle tones of nature and urban environment.
Experimental, organic ambient. Fell hand works with sudden cacophony and structured rhythm, from one extreme to another. The soundscape bears signs from noise, industrial and techno music. In his live performances Fell Hand avoids using software and draws his sets together with varying hardware setup.Fell Hand and Vongoiva are performing together in Akusmata. Be prepared for a quirky mindmelt of processed field recordings and modular synthesizer.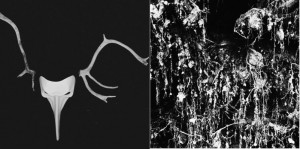 « Akusmata Sound Festival | 11. – 15.10.2016 LIVE: Andrea Camporotondo (ITA) / Vongoiva / JanneKalewi »