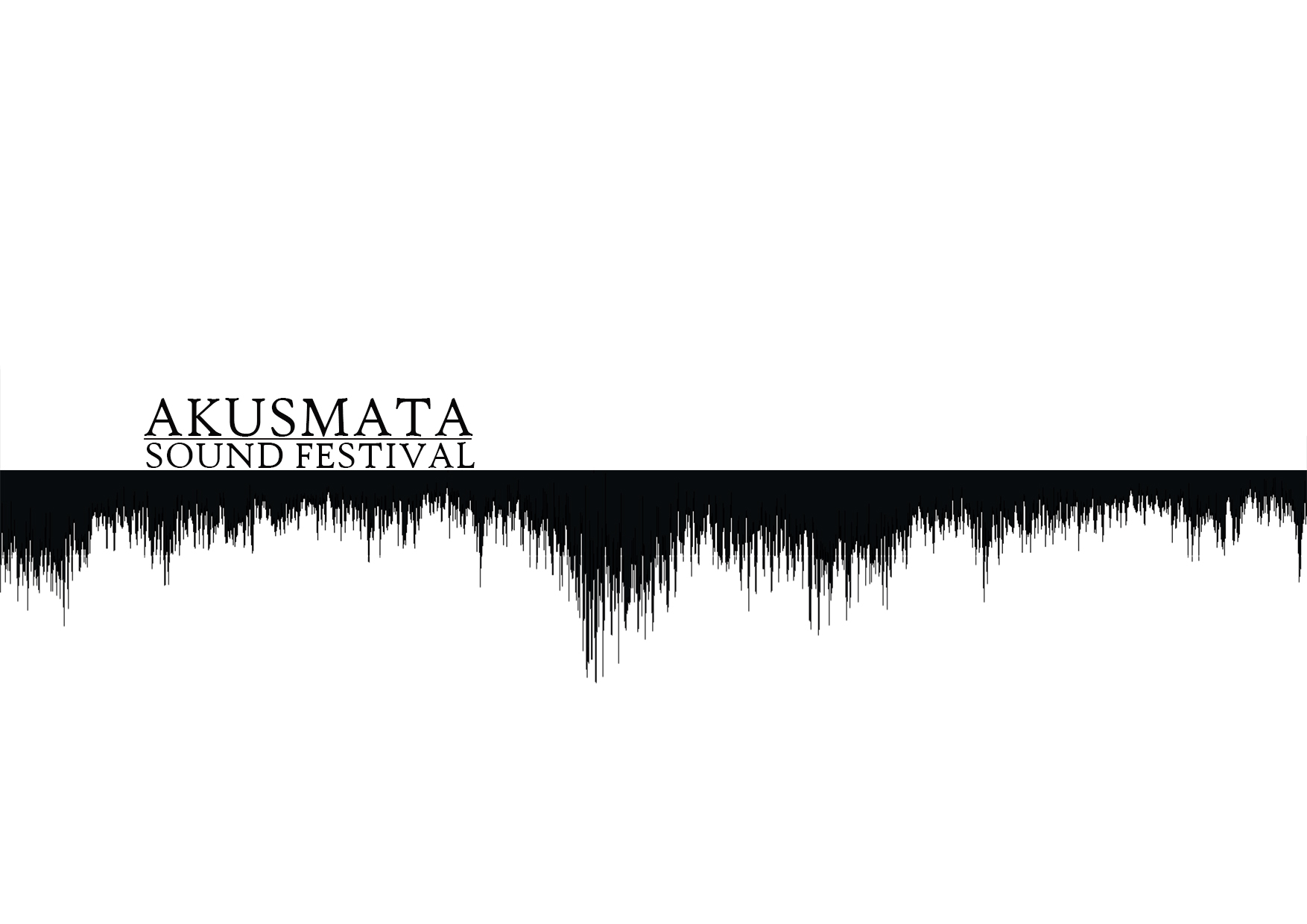 (eng)
Sound Gallery Akusmata will celebrate its five year anniversary with the Akusmata Sound Festival. Akusmata ​​​supports the field of sound art and it is also the first sound art gallery in Finland. This five-day festival presents a broad spectrum of new sonic expression. The program includes electronic music, do-it-yourself musical instruments, sound installations, spoken word, noise performances and improvised music.
ASF's program includes performances from Norway, Denmark, Russia and Italy. Italian Radical Matters Edition brings to Helsinki the doom metal alchemist Paul Chain's sound installation and a ​new ​album release ​produced specially for the festival.
The festival is held at the Akusmata​ ​gallery and​ ​in ​​Tukholman puisto ​park by Tukholmankatu in Helsinki. ​The artistic directors of the festival are Petri Kuljuntausta and Kenneth Kovasin.
To celebrate the anniversary​,​ Akusmata is also organizing the Frequency​ ​exhibition series for young sound artists during the coming winter. Selected artists will receive the sound gallery​'​s grant to arrange an exhibiton at Akusmata.
---
(fin)
Äänigalleria Akusmata juhlistaa viisivuotista taivaltaan Akusmata Sound Festivalilla. Äänitaiteen lipunkantajana toimiva Akusmata on Suomen ensimmäinen äänitaiteen galleria. Viisipäiväinen festivaali esittelee laajasti aikamme ääni-ilmaisun kirjoa. Ohjelmassa on elektronimusiikkia, tee-se-itse-soittimia, ääniteoksia, spoken wordia, hälyesityksiä ja improvisoitua musiikkia.
ASF:n ohjelmassa on esityksiä Norjasta, Tanskasta, Venäjältä ja Italiasta. Italialainen Radical Matters Editions tuo Helsinkiin doom metal alkemisti Paul Chain'n ääni-installaation ja festivaalia varten tehdyn äänitejulkaisun.
Festivaali järjestetään Akusmata-galleriassa ja sen vieressä Tukholman puistossa Tukholmankadulla. Tapahtuman suunnittelusta vastaavat Petri Kuljuntausta ja Kenneth Kovasin.
Juhlavuoden kunniaksi Akusmata järjestää talven aikana nuorille äänitaiteilijoille suunnatun Frekvenssi-näyttelysarjan.
---
PROGRAM
11.10. Klo 19:00 – 21:00 / Akusmata
LIVE
Eirik Blekesaune
Niklas Adam
12. – 13.10. Klo 14:00 -18:00 / Akusmata
SOUND INSTALLATION
Paul Chain: "Satan's Future" Dying Edition | 2016 | in collaboration w/ Radical Matters Editions Label. NOTE: Paul Chain "Satan's Future" Limited Edition 25 copies available at Akusmata during the festival. Price 20€ / C-cassette. Produced by Radical Matters Editions Label for the Akusmata Sound Festival.
14.10. Klo 19:00 – 22:00 / Akusmata
LIVE
Jukka Hautamäki
Petri Kuljuntausta
[ówt krì]
15.10. klo 16:00 – 18:00 / Tukholma Park
LIVE
Lauri Hyvärinen
Juho Kuusi
Johannes Sarjasto
Cracklebox Band (Musicians: Juhani Liimatainen, Juhani Nuorvala, Petri Kuljuntausta, Sami Klemola + guests Johanna Puuperä, Taina Riikonen, Antti Auvinen)
15.10. Klo 19:00 – 22:00 / Akusmata
LIVE
Kryptogen Rundfunk
Neznamo
Uhushuhu
---
Akusmata
Tukholmankatu 7 K
00270 Helsinki
galleria.akusmata (at) gmail.com
akusmata.com
map here.
« LIVE: Id M Theft Able (USA) & Arttu Partinen LIVE: Kaido Kirikmäe & Robert Jürjendal + Vongoiva & Fell Hand »