Mental Alaska & Akusmata Proudly Presents:
ID M THEFT ABLE (USA)
ARTTU PARTINEN
Mon, October 3, 2016
Klo 19:00 – 21:00
Voluntary admission fee 5 euros to cover the costs.
*   *   *
ID M THEFT ABLE
ID M THEFT ABLE (i'd m thfft able/i dmth efta ble) is an improvising vocalist and found objectist from Portland, Maine, USA. He has played in many galleries, reputable festivals, disreputable festivals, basements, bedrooms, mansions, art galleries, record stores, all over the eastern half of North America and western Europe. i'd vocalizes while accompanying himself on assemblages of found objects and electronics.
History: http://kraag.org/id/shows.htm
General: http://kraag.org
Blog: http://noisey.vice.com/blog/brain-melters-id-m-theftable
Audio samples: http://kraag.org/id/ears.htm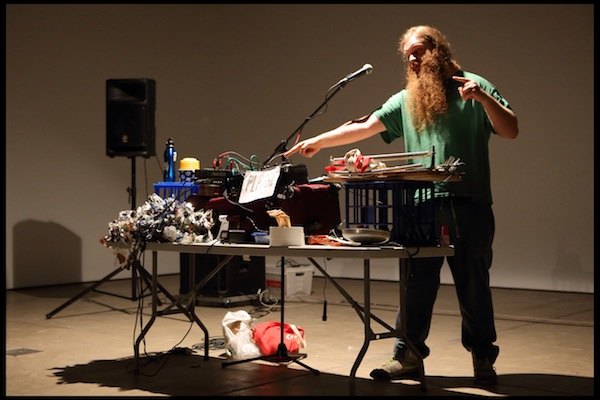 "Id M Theftable is perhaps the most insubordinate and virtuosic sound artist I've seen with my two eyes. Sure, dude can manipulate a bunch of knobs. But all he needs is his mouth and hands to produce a mind-blowingly far out noise set. The collage is so frantically paced, detailed and wide-ranging that there's no doubt there's a real master is behind the wheel—even if he's steering the car off a cliff. – Nat Roe / Noisey
*   *   *
ARTTU PARTINEN
ARTTU PARTINEN has been making music around 15 years now. Some of his projects (most visible being the long-lived band Avarus) were central in the international breakthrough of the "New Weird Finland"-genre around 2005-2006. Solo, he has been known as Amon Düde, but in recent times also under his own name.
In his performances, he combines noise dynamics with slapstick moves. He often seems to struggle with his gear, surprising himself as well as the audience. As sound sources he uses found tapes, his own recordings, world music cassettes, nature sounds, human voice, processed live percussion etc.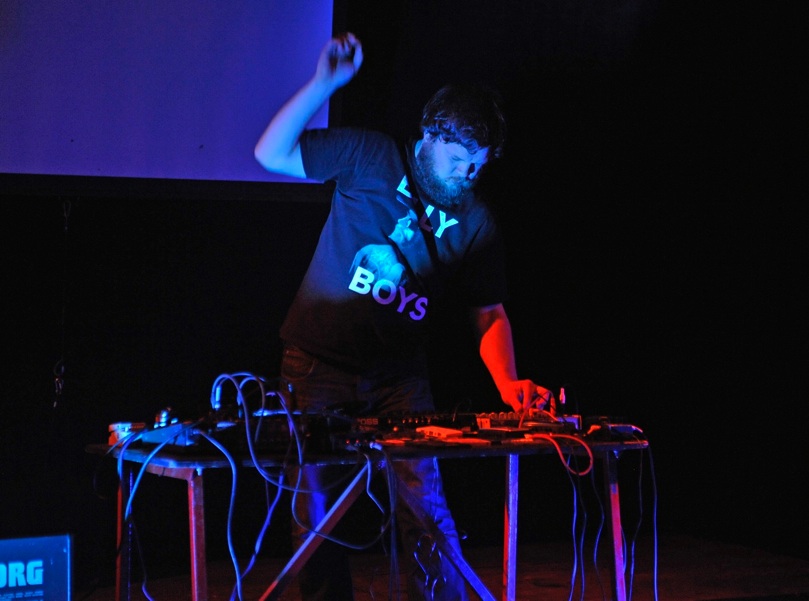 https://soundcloud.com/arttu-partinen
« LIVE: Wellenform / bin.exe / A Companion of Owls Akusmata Sound Festival | 11. – 15.10.2016 »