Rihmasto + [ówt krì]
Sat 28.5.2022 @ 18.00
Live event produced by [ówt krì], Akusmata and Rihmasto
---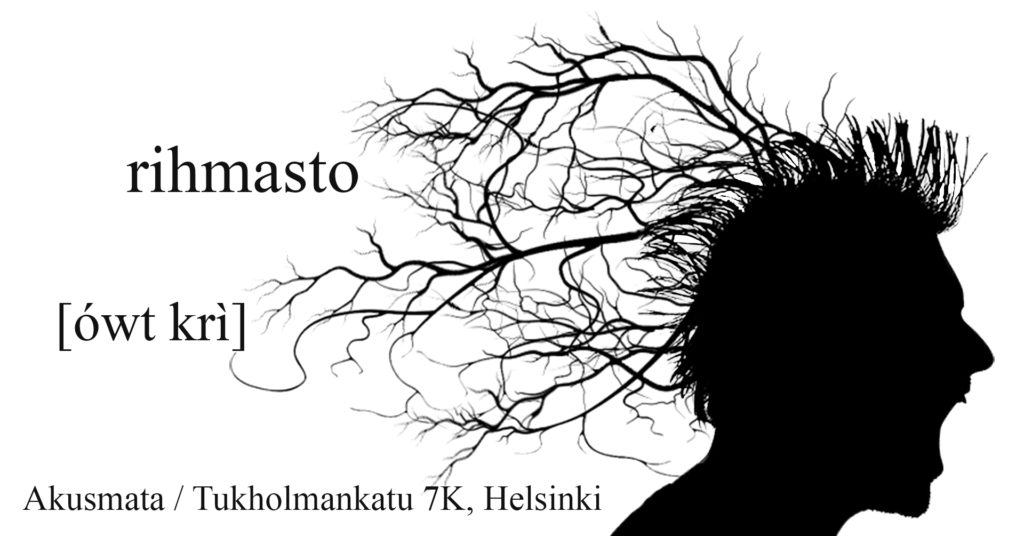 ---
Slow and static ambient and drone music
18:00 the doors
18:20 [ówt krì]
19:20 rihmasto
---
Rihmasto
Adventurous ambient music from Finland. The sound started in 1996. Live sessions since 2000.

Rihmaston unenomainen äänimaisema on häilyvä kokemus ympäristöstä ja ajan kulusta. Rihmasto on Jarkko Lahti ja Jukka Andersson: elektronisoittimet.
---
[ówt krì]
[ówt krì] is Helsinki-based Dark Ambient sound project that started late 2005. The project is a solo effort of Kenneth Kovasin, a self-taught sound artist from Helsinki, Finland. Kenneth creates soundscapes mainly through looping sounds created by effects and self-made instruments.
Kenneth Kovasin: electronic instruments, DIY-instruments, loopers.
« AKUSMATA POLYPHONIC 2022 Governing Bodies mini-festival: Emergence & Microbes »