Paul Pignon, Sergio Castrillon & Jukka Kääriäinen
Petri Kuljuntausta
Tuomas Timonen / Textormance
Tuesday 27.6.2017
19:00-21:00 PM
Voluntary 5 euro entry fee
*   *   *
Paul Pignon, sax, electronics
Jukka Kääriäinen, guitar
Sergio Castrillón, cello
Petri Kuljuntausta, guitar, electronics
Tuomas Timonen, typewriter, fuzz pedals
---
Internationally (slightly) renowned composer of electronic and instrumental works, real-time composer/performer on various winds, voice, computer. Exploration in music/sound art for over 50 years. Chairman of SEAMS, board-member of Fylkingen, initiator of The Pignon Agenda. Google search "paul pignon" AND music OR musika OR musik OR Музыка  for more, or don't
Improvisation has been a constant practice along my whole life and musicianship. However, my professional work as improviser started in 2008 in Buenos Aires (Argentina) while studied a master degree in Music creation, new technologies and traditional arts and a major in Contemporary Music composition at the UNTREF and CEAMC respectively. There, I collaborated with electronic, experimental and free jazz musicians as well as contemporary dancers and theatre directors among others. Since 2012 I have got into the Improvisation scene in Helsinki (Finland) where I try to be very active participating in several projects and collaborating with multidisciplinary artists such as dancers, performers, actors and poets. Furthermore, since 2013 I have been also developing my work as improviser in Scandinavia, UK, central and southern Europe and other countries in South America. During that period I have been collaborating with underground as well as well know improvisers from all over the world.
Jukka Kääriäinen is a finnish musician concentrated to experimental and free improvised music. Jukka's instruments vary between plain acoustic and prepared guitar to back bag of pedals, live-electronics and bowed electric guitar. Jukka has toured many European countries such as Italy, Hungary, France, Germany, Russia and Estonia.  Alongside solo concerts Jukka has been collaborating with musicians like Teppo Hauta-Aho, Jone Takamäki, Roomet Jakapi, Pauli Lyytinen, Emilio Gordoa and Paul Pignon
Petri Kuljuntausta is a composer, improviser, musician, and sonic artist. He has performed music for an underwater audience, improvised with the birds, and made music out of whale calls and the sounds of the northern lights. As an artist he often works with environmental sounds, live-electronics, and installation art.
Kuljuntausta has performed or collaborated with Morton Subotnick, Atau Tanaka, Richard Lerman, David Rothenberg, and Sami van Ingen, among others. He has made over 100 recordings for various record labels in Australia, Colombia, Finland, France, Germany, India, Sweden, UK and the USA. Star's End and Inner Space radio shows selected Kuljuntausta's "Momentum" as one of the most significant CD releases of the year.
Kuljuntausta has published three books on Sound Art and Electronic Music. In 2005 he won an award, The Finnish State Prize for Art, from the Finnish government as a distinguished national artist.
*   *   *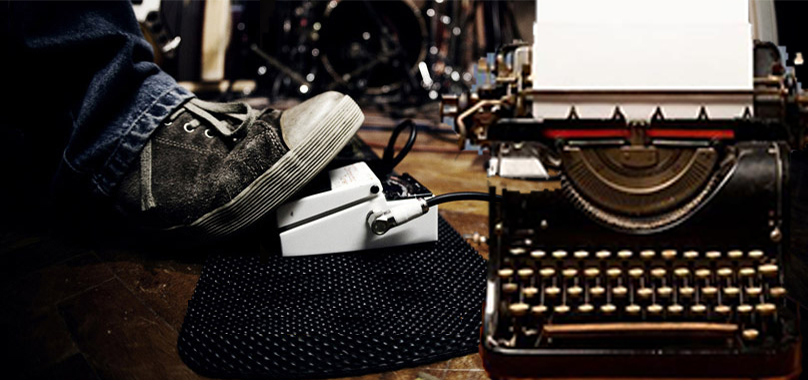 Tuomas Timonen / Textormance
Tuomas Timonen (not to be confused with his namesake free jazz drummer) is a free jazz drummer named Tuomas Timonen. But even more, he is a poet and a type writer experimentalist, who strives to make his poems sound, if not good, at least better, than in paper. Thus the name TEXTORMANCE. Other things involved: bands such as LÄSKI and Arkaainen Verenhimo and a poet collective black mödernism.
« Ore.e Refineries: Sound of Work LIVE: Pas Musique (USA), Obsidian Sustain »