Diane Barbé, Irwin Barbé & Pablo Diserens
in-animate matter (LIVE)
---
Friday 16.6.2023 at 19:00.
– Voluntary entry fee –
---
field recordings, wind instruments, analogical synthesis, ecology, music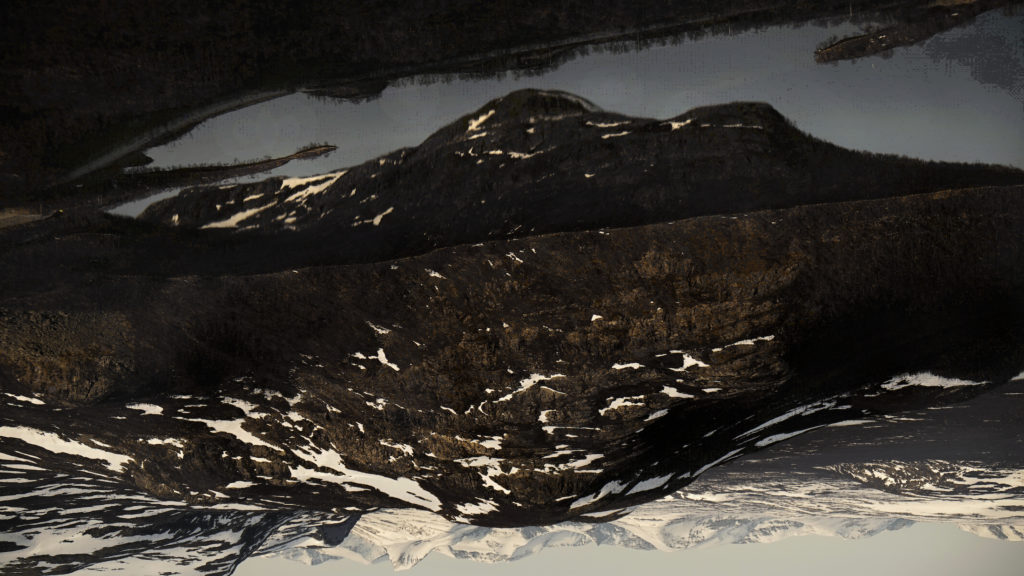 ---
in-animate matter
Diane Barbé, Irwin Barbé & Pablo Diserens present in-animate matter, an experimental research project that brings together field recording, wind instruments and analogical synthesis in a practice of soundscape representation and imitation. During a two-week residency at the biological research station of Kilpisjärvi in the Arctic, the three artists investigated the symbiotic linkages between biophonic and geophonic entities in the fells, and will present a series of sound vignettes encountered on their journey.in-animate matter is funded by Berlin Senate Department for Culture and Community and by the European Union.
Weaving together experimental music, biophonic research and activism, Diane Barbé (she/they) explores human and non-human worlds through sound. Based in Berlin since 2015, she operates at the intersection of ecology and music, working with field recording as much as with synthesis and acoustic instruments. Her debut album of cinema-without-images, "a conference of critters", was released on the Berlin phonography label forms of minutiae in October 2022. She is currently creating an ensemble of wind instruments, percussions, bird calls and little sound devices, called The Alien Kin, used to explore the playful and ineffable spaces of interspecies communication and nonhuman languages.

---
Irwin Barbé
Irwin Barbé (he/him) explores the border areas between abstraction, fiction and documentary through musical and visual practices. His work weaves links between heterogeneous worlds : acousmatic music and biomimicry, psychedelism and astronomical research, sensory illusions and urban planning, fractal geometry and mass consumption. These non-dualistic explorations have been presented in various forms over the last years : exhibitions, live performances, books, albums…
---
Pablo Diserens
Pablo Diserens (she/they) is a field recordist, musician and artist devoted to non-human realities, attentive listening and possible forms of coexistence between species. Through an ecologically engaged multidisciplinary creative practice, she investigate diverse biomes and acoustic events using acoustic and visual recording techniques. Her work mixes sound, music, images and text to emphasize deep listening and connection. Here, acoustic ecology, photographic and electroacoustic forms bring to the fore the biological and geological properties of the environments explored. In solidarity with a wounded planet, Diserens' practice invites people to attune to the present in an attempt at rethinking caring strategies and our relationship with the world and its biotic communities.
---
« Toisia ääniä: Heli Hartikainen, Jukka-Pekka Kervinen Tom Djll, Tim Perkis & Jukka-Pekka Kervinen (US/FI): KINDA GREEN (LIVE) »