Rasmus Fisker (DK) & Antti Koukonen (FIN/DK)  ​
INDUSPHERE
A multi-channel sound installation based on field recordings
Exhibition open: June 11-15, 2018, 14:00-18:00.
Supported by Nordic Culture Point.
---
INDUSPHERE is a multi-channel sound installation based on field recordings from the urban and industrial sites of Aarhus, Denmark. The presented recordings function as documentations of sounds, both hidden and unconcealed, found in various locations in the rapidly developing harbour site and in the city centre; areas where human operations extensively shapes Aarhus' sonic environment and acoustic ecology.
The installation includes different length loops and is constructed in such way, that the sound material creates a constantly changing sonic environment in the gallery's space consisting of sound objects and ambiences.
---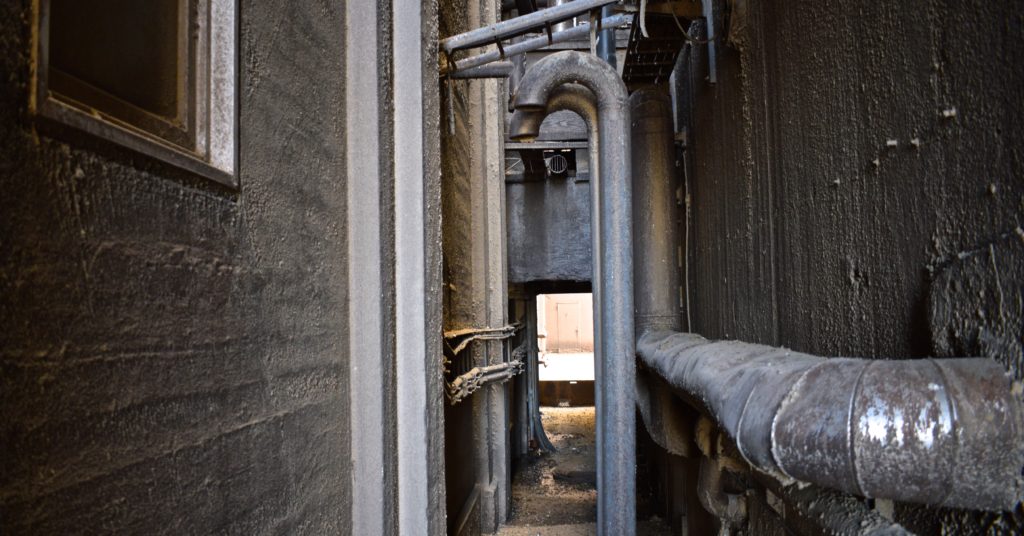 ---
RASMUS FISKER (DK) is an experimental electronic musician and composer from Aarhus, Denmark. His intuitive approach to music is prominent in his collaborations as the outcome often varies in constellation, genre and aesthetics. It is an urge to disappear into sound that drives his creative working process that functions as a personal output for both, abstract thoughts and concrete ideas.
Fisker creates music that explores the ever expanding possibilities of computer music. Since his debut as Sykofant at the 2010 STRØM festival Rasmus has been developing his sound, using a growing collection of recordings, effects and synthesizers. He is dedicated to exploring music with the intuition of a musician and the curiosity of a scientist. Rasmus loves detail, small breaks and weird timbres. Using a vast array of sources, he creates experimental, narratives for the ear.
soundcloud.com/rasmusfisker
ANTTI KOUKONEN (FIN/DK) is a Finnish field-recordist, soundscape composer and electronic musician. His artwork is mainly based on field recordings, which he modifies and combines with electronic sounds in order to explore the communicational potential between these elements, and reflect his emotional responses to places and situations. Through the special interest in creating abstract / surreal and atmospheric soundscape compositions, Antti's distinctive artistic expression migrates between the extensive universes and aesthetics of soundscapes and musique concrete as well as anecdotal and ambient music.
soundcloud.com/antti-koukonen
« Akusmata Sound Weekend LIVE: Tony Gerber & Giles Reaves (USA) / Satoi / [ówt krì] »