Lauri Luhta
Architecture of Right
16 November – 3 December 2017
Open Thursday – Sunday  2-6 pm
Opening: Wed 15 November 6-8 pm
---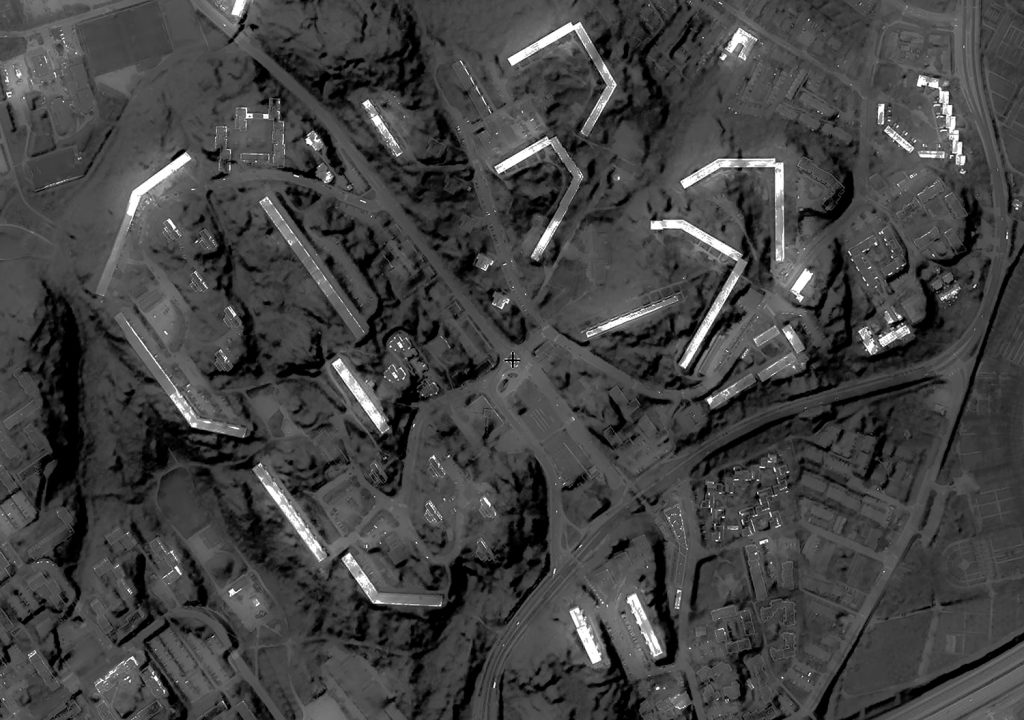 ---
Opening performance
At the opening of Lauri Luhta's sound art exhibition Architecture of Right at Akusmata, Wednesday 15 November, a soundtrack to Jenni Luhta's video Häivähdys parempaa maailmaa ("Glimpse of a Better World") will be produced live. A work of video and environmental art carried by text, Häivähdys parempaa maailmaa was filmed in the same surroundings of Pihlajamäki, Helsinki, that the field recordings for Lauri's Architecture of Right sound installation took place during this year. Jenni's video was originally finished for Pihlajamäki's Night of the Arts in August, 2009. The work was premiered at the local bar Ralli and later shown at Orion cinema in Spring, 2010 – without a soundtrack, which it has lacked for eight years.
Video is screened at 7:00 pm. Sound is mixed by Lauri.
Refreshments are provided by Jenni. Welcome!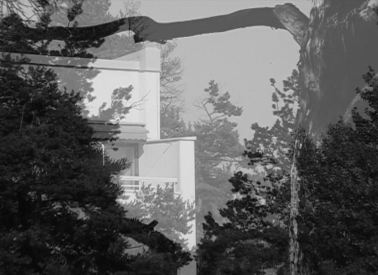 Lauri Luhta's sound art installation Architecture of Right is based on field recordings made in Pihlajamäki, Helsinki, during different seasons of the year 2017. Out of the material thus assembled, Luhta has crafted a circular, spatial-temporal composition, which one can go to.
A suburb erected in the the 1960s, Pihlajamäki is visually recognisable by its landforms, its buildings and the plan of its architecture. Pihlajamäki is carved in terrain risen from the primordial sea as a home for the people and as an image of the geometric and the organic, the rational and the expressive. In Architecture of Right, one observes what kind of aural living environment the walls and hollows of the area create and what the firmament of the sky above it sounds like.
In Architecture of Right, one is moving on the Right-Hand Path, the clear and plain road of right and truth that is narrow yet open to everyone. In the work, one steps in and stands still in the soundscape that always lies in the background of the existence of an inhabitant of Pihlajamäki, amidst the world, at the world's centre. A world of sound with its different elements and little details, with its sounds of nature, men and machines, its children, birds and airplanes, is always waiting for the one who stops and settles down on land. When that depth is reached, its basis is mined for nourishment and understanding.
Architecture of Right is a work of the author for the neighbourhood that has become his new home region, a homage to its planners, builders and dwellers. The exhibition is also dedicated to the Republic of Finland, which is celebrating its 100th anniversary and whose bright noontime thinking Pihlajamäki represents.
---
Lauri Luhta (b. 1980, Vaasa) is a Helsinki-based sound, video, media and performance artist, organiser of art festivals and cultural events, document archivist, theologian, custodian of being.
Lauri Luhta's Youtube channel:
« LIVE: Valiska (CAN), Jarmo Huhta, Utu Lautturi-Astroschnautzer-[ówt krì] LIVE: Clara de Asís, Sähkökitarakvartetti »