Akusmata Sound Festival 2018
3. – 5.12.2018
mon 3.12.
|

Zach Rowden solo (USA) + duo Zach Rowden

& Petri Kuljuntausta
tue 4.12.
|
Johanna Sulkunen Sonority (DK) & Tapani Toivanen (in collaboration w/ We Jazz festival)
wed 5.12.
|

Ilia Belorukov (RU) & Dmitri Zherbin, Lauri Wuolio, Sama Sasha (in collaboration w/ Jozik Records)

Doors: 18:30 | Live: 19:00

*   *   *
Akusmata
Tukholmankatu 7 K, 00730 Helsinki
---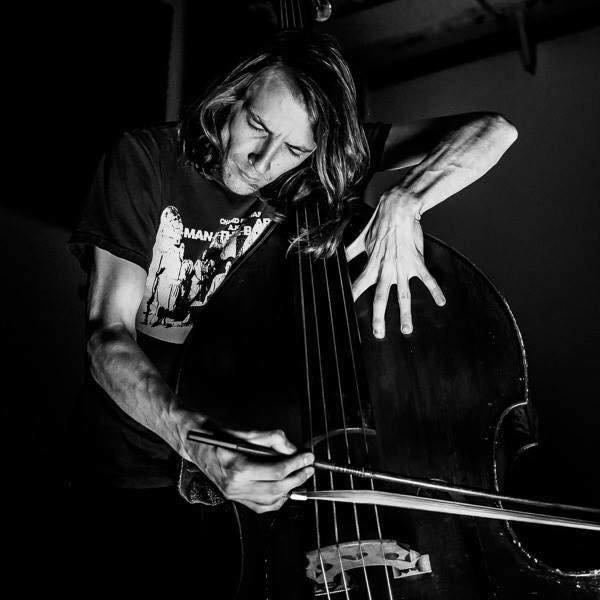 Zach Rowden
Zach Rowden (USA) deals with the acoustic and performative possibilities of the upright/electric bass & fiddle. He plays improvisations and create new sounds by preparing his double bass with, for example, a cowbell, binder clips and wooden dowels. Current projects/collaborators include Iancu Dumitrescu and the late Ana-Maria Avram's Hyperion Ensemble (member/soloist), The Ghost (with Michael Foster, Derek Baron) Tongue Depressor (with Henry Birdsey), Charmaine Lee, Tyshawn Sorey, Robert Black, Leila Bordreuil, Paul Flaherty, Chris Cretella, Matt Sargent, and Wendy Eisenberg. Venues he has played include Harpa, Issue Project Room, The Kitchen, Silo City, Firehouse 12, Romanian Radio Hall, Cafe OTO, Heimathafen Neukölln, Real Art Ways as well as beautiful living rooms/basements/warehouses across the United States and Europe.
https://zachrowden.bandcamp.com/
---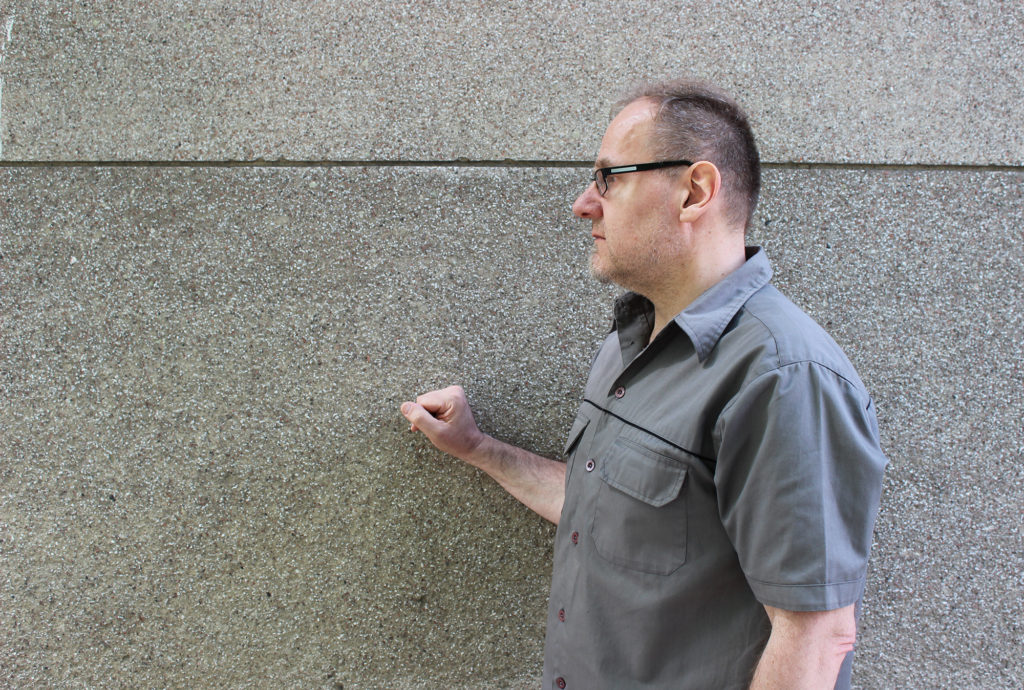 Petri Kuljuntausta
Petri Kuljuntausta (kuljuntausta.com) is a composer, improviser, guitarist, and sonic artist. He has performed music for an underwater audience, improvised with the birds, and made music out of whale calls and the sounds of the northern lights. As an artist he often works with environmental sounds and live-electronics, and create sound installations for galleries/museums.
Kuljuntausta has performed or collaborated with Morton Subotnick, Atau Tanaka, Richard Lerman, David Rothenberg, and Sami van Ingen, among others. He has made over 100 recordings for various record labels in Australia, Colombia, Finland, France, Germany, India, Sweden, UK and the USA. Star's End and Inner Space radio shows selected Kuljuntausta's "Momentum" as one of the most significant CD releases of the year. Kuljuntausta has published three books on Sound Art and Electronic Music. In 2005 he won an award, The Finnish State Prize for Art, from the Finnish government as a distinguished national artist.
---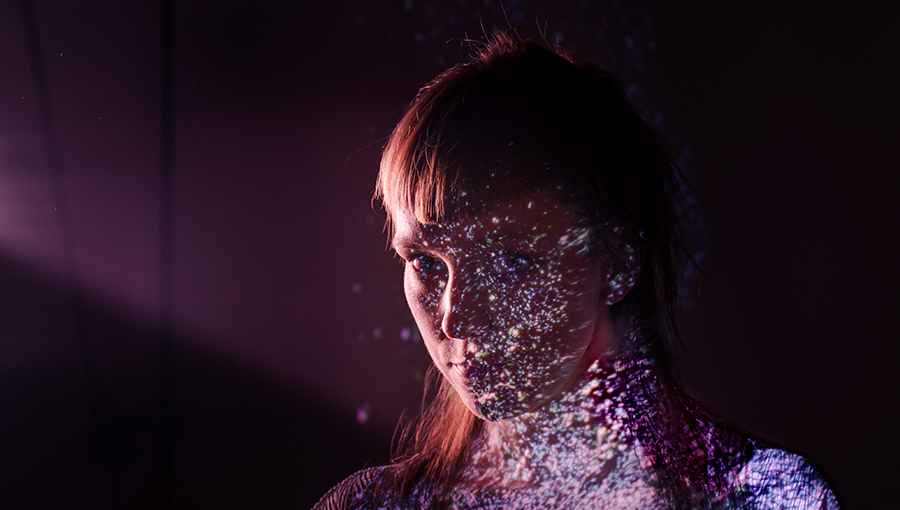 Johanna Sulkunen Sonority
(in collaboration w/ We Jazz festival)
Johanna Sulkunen, voc & electronics + Tapani Toivanen, visuals (DK/FI)
Please note that the tickets (18,00/12,00€) for this concert will be sold only in advance through the We Jazz festival and Lippu online ticket service.
*   *   *
Johanna Sulkunen has been a noted figure in the Copenhagen scene for over ten years. Now she presents her groundbraking solo concept Sonority live at We Jazz. What we get to witness is a combination of left-field pop, electronica, contemporary classical music mixed with jazz influences. A unique live experience not to be missed.
Sulkunen's sonic journey touches on life's big questions. She imagines this journey to Kōan, the paradoxical-absurdist riddle without a solution, used in Zen Buddhism to demonstrate the inadequacy of logical reasoning and provokes enlightenment. Sulkunen's Sonority references at times the fractured syllables lingo of Norwegian Sidsel Endresen, the ascetic minimalism of Pauline Oliveros and Morton Feldman and the detailed electronics soundscapes of Ikue Mori. But repeated listenings reveal more and more nuances and colors in Sulkunen bold journey. Her new found language and manipulated voice are used as a provocative Kōan. Forcing the listener to adopt a fresh, a deep listening-meditative approach, sometimes even dream state of mind to language and voices. To accept its transient suchness and not to attach to any of it. To experience fully, now and with big ears, its myriad, colorful aspects before it flows into nothingness.
https://soundcloud.com/johannaelina/sets/sonority_koan/s-Aj9HG
https://youtu.be/XA2LuHl2kBk
www.johannaelinasulkunen.com
---
The duo of Ilia Belorukov and Dmitri Zherbin performs electronic improvisations.

Ilia Belorukov is a musician from Saint-Petersburg, Russia. He works in the directions of improvised, noise and electroacoustic music. He's a member of different projects with local and foreign musicians. He collaborates with artists who work in other musical directions (from hardcore and metal to academic contemporary music); with dancers and painters; with theater. Ilia practices an experimental approach of sound extraction on alto saxophone with objects, uses electronics and other instruments. He is also a founder of Intonema label (www.intonema.org) and one of curators of Spina!rec label (www.spinarec.bandcamp.com).

http://belorukov.blogspot.fi/

Dmitri Zherbin

Dmitri Zherbin is a musician and sound artist. The music of Dmitri Zherbin is dark, murky and abstract – definitely not easy listening, but definitely an adventurous one. DZ: -"It's hard to say how and when exactly I became interested in experimental music. I listen to lots of stuff, not only experimental. I think it was those American rock bands (Velvet Underground, Sonic Youth, Animal Collective, just to name a few) who first introduced me to experimental side of alternative music. I also got introduced to DIY culture by going to hardcore punk shows. Putting on gigs, releasing records – it's all from there. Only that at some point I realized, that I felt more comfortable playing different kind of music. So yeah, it might seem a bit complicated, but I think all those elements together somehow affected my current musical preferences."
---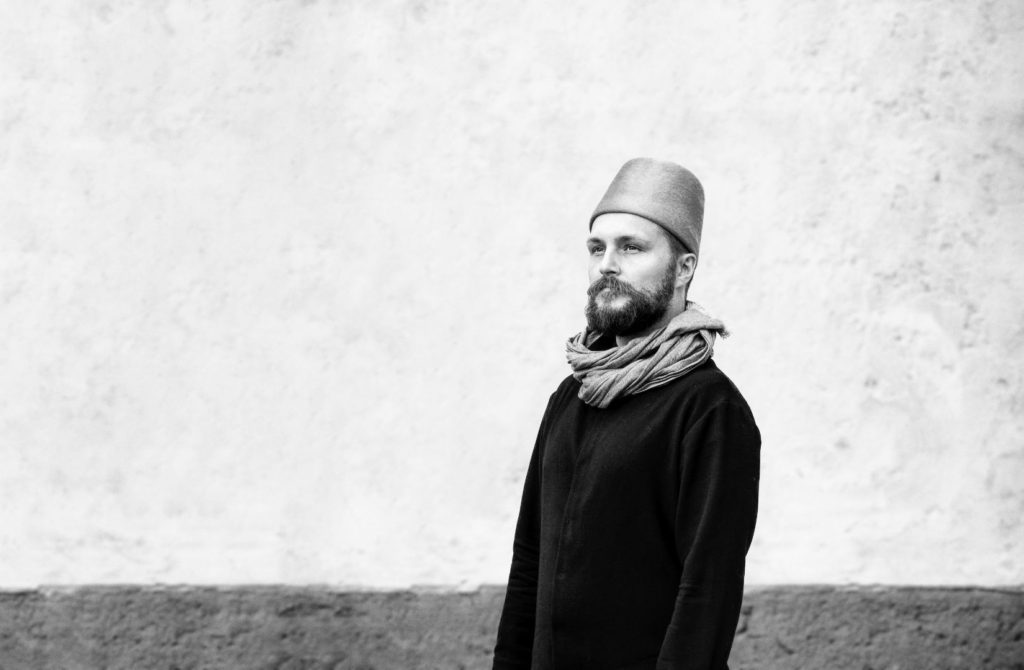 Lauri Wuolio
Lauri Wuolio is a Finnish composer and artist. He studied in the Finnish Academy of Fine Arts in Helsinki, focusing on sound art and obtaining his MA degree in 2012. In the written part of his thesis he studied campanology (the study of bells) in context of contemporary sound art. His final work "In Girum Imus Nocte" consisted of a set of bells struck by mechanical hammers and infrared sensors tracking the movements of the audience. Wuolio has composed music to films and stage. He is also an active live performer. His stay in Berlin in 2009 marked a shift to percussion instruments and two years later he got his first cupola (handpan). "I have played music since I was four. I started with cello, then came piano, saxophone and classical guitar, but I didn't feel free until I found the cupola."
In Wuolio's music one can hear traces of Steve Reich, Brian Eno and more contemporary electronic acts such as Tim Hecker, Boards of Canada and Pan Sonic. "When younger, I was soaked with sounds and rhythms of experimental electronic music. Now this history vibrates in the acoustic music I make." In autumn of 2013, after a couple of handmade cdr-releases, Wuolio released his first album under the moniker Kumea Sound, which combines his sound art background to his experience as a street musician. His second album, "Real Music for Unreal Times", was released in 2015. Third album, "Oceans of Sadness, Mountains of Hope" was released digitally in autumn of 2017. Wuolio lives and works in Helsinki.
---
Sama Sasha
Sama Sasha is an experimental music project of Helsinki-based musician, artist and illustrator Sasha Kretova. In all her creative outlets Sasha's main focus has always been on simplicity and finding inspiration in everyday things that may otherwise seem boring and mundane. For her sound work Sasha collects "waste" sounds from social media and uses objects that surround her to make her compositions.
https://unline.bandcamp.com/track/27
https://www.youtube.com/watch?v=meYxphA7EKQ
---