RUNNING
'GRINDING KEYS WITH SHARP KNIVES'
4.1 channel sound, keys, speech, photograph
Open: 26.3. – 29.3.2018
Opening Hours: 14-18, Mon-Fri
---
Grinding Keys With Sharp Knives (2018) is a spatial and auditive documentation of a reality and a way of living in south-east parts of Poland. In Eastern Europe "Do It Yourself"- mentality is common way of doing things, especially for the poor and young people. We have documented a group of people manufacturing handmade keys for their own purposes and needs. "Key makers" are divided in two sections – the professionals who operate in the bigger cities and kids and poor people who grind keys themselves.
Railroad system has provided an alternative method for manufacturing keys by grinding objects of metal on railtracks. At the same time young and evolving music scene called "Polski Beat" is reflecting this sometimes life risking way of living in their art.
The work consist of professionally and "unprofessionally" handmade keys and audio for 4.1 channel speaker system. Audio material is arranged from collection of interviews and field recordings made during our trips in Poland in 2015-2016.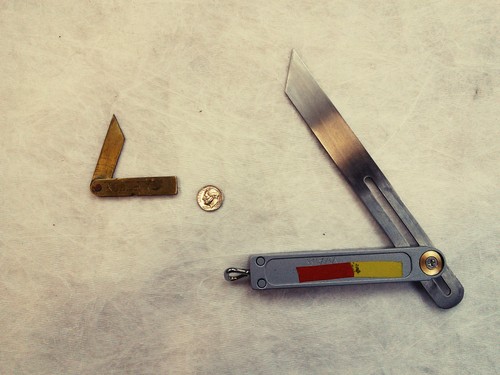 ---
RUNNING
Eero Pulkkinen is sound and media artist, sound designer and musician from Helsinki. His works have been exhibited in Finland and abroad in numerous exhibitions and international art and film festivals. He is working with music projects such as Running, New Sincerity and W. Now he's mainly focusing on sound art, multichannel compositions, music and film. Currently finishing his MA in sound design studies at VÄS, University of the Arts Helsinki.
Teemu Iltola (born 1990, Jyväskylä) is artist, working in field of sound art, music and performance. Teemu is also another member of Running. He studied sound design in University of the Arts Helsinki during 2011-2015. Now he is selling vitamins.
Also: Tayo Koroma, speech, and Mathias Foster, photograph.
« LIVE: Kim Myhr (NO), Tuomo Väänänen Lasse-Marc Riek & Verena Freyschmidt: Schattenpfade Helsinki »