MULTI-HAT EVENT
Tuesday, January 29, 2019, 20:30-24:00
Place: Lavaklubi, Kansallisteatteri (National Theatre)
Address: Läntinen Teatterikuja 1, Helsinki
Free admission
---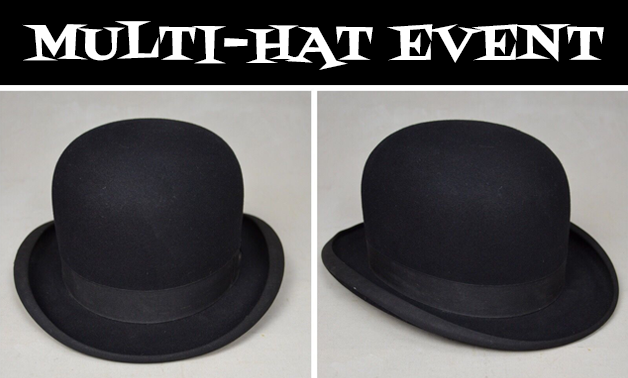 Multi-Hat Event
An evening of video art, music, sound, performance art, design and conversation.
Special guest: video and performance artist Barbara Rosenthal (USA).
ARTISTS
Video + Sound, performance – Barbara Rosenthal
Co-hosts – Charlie Morrow, Maija-Leena Remes
* * *
Video graphics + Music – Otto Romanowski
Sounds – Juhani Liimatainen
Sound poet – Juha Valkeapää
Video + Sound – Petri Kuljuntausta
Video, new city project – Martti Aiha
Video + Multitrack sound – Olga Palomäki
Turntable – Harri Koskinen
Video + Sound – Remes & Morrow
3D sound-masking, soundscapes – MorrowSound
---
SOUND POETRY
Juha Valkeapää & Juhani Liimatainen: Winter Birds
Charlie Morrow: Arctic Sounds (video+audio)
VIDEO WORKS
Barbara Rosenthal: Two Mediated Performances:
1. I'm Growing Up (using projected masks)
2. Existential Photo-Run (blind scrambles through her own projected, distorted photographs)
Martti Aiha: Sculpture Dance & UrBaana
Petri Kuljuntausta: Handshake (with live soundtrack)
Remes & Morrow: Two Cellos 1-2 (performers Juho Laitinen, Seeti Laitinen) & Time Spiral (Hannu Kähönen, designer)
Olga Palomäki: Parallel Landscape I-II
Otto Romanowski: Border
DESIGN
Harri Koskinen: Turntable (the performers will play the instrument during the evening).
DISCUSSION
All artists.
---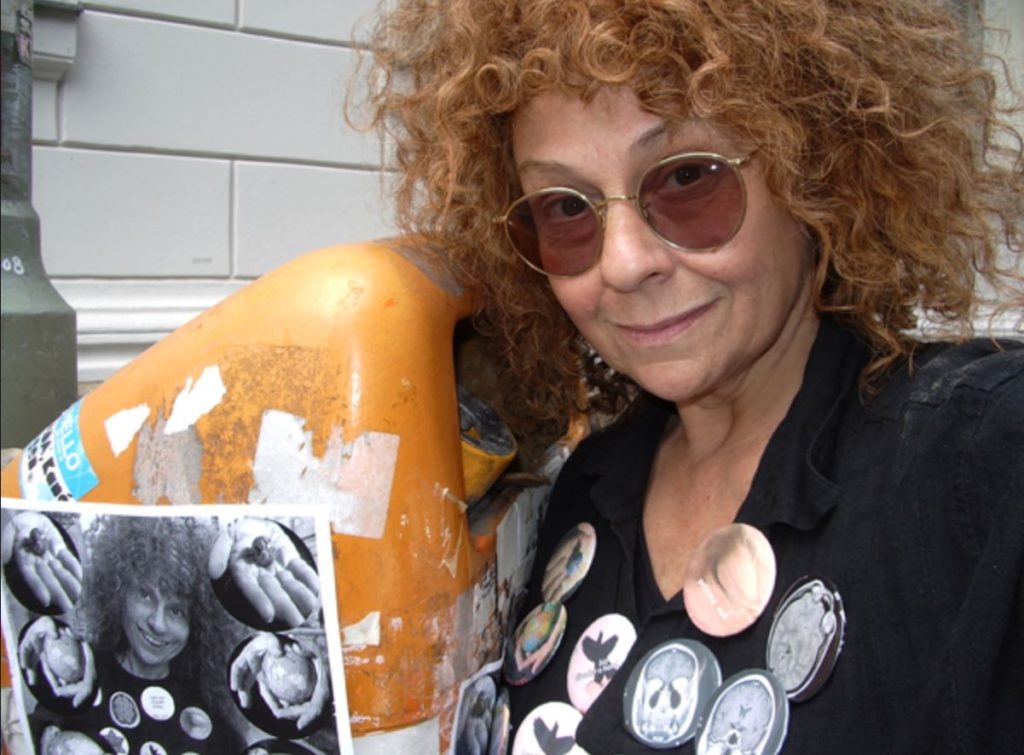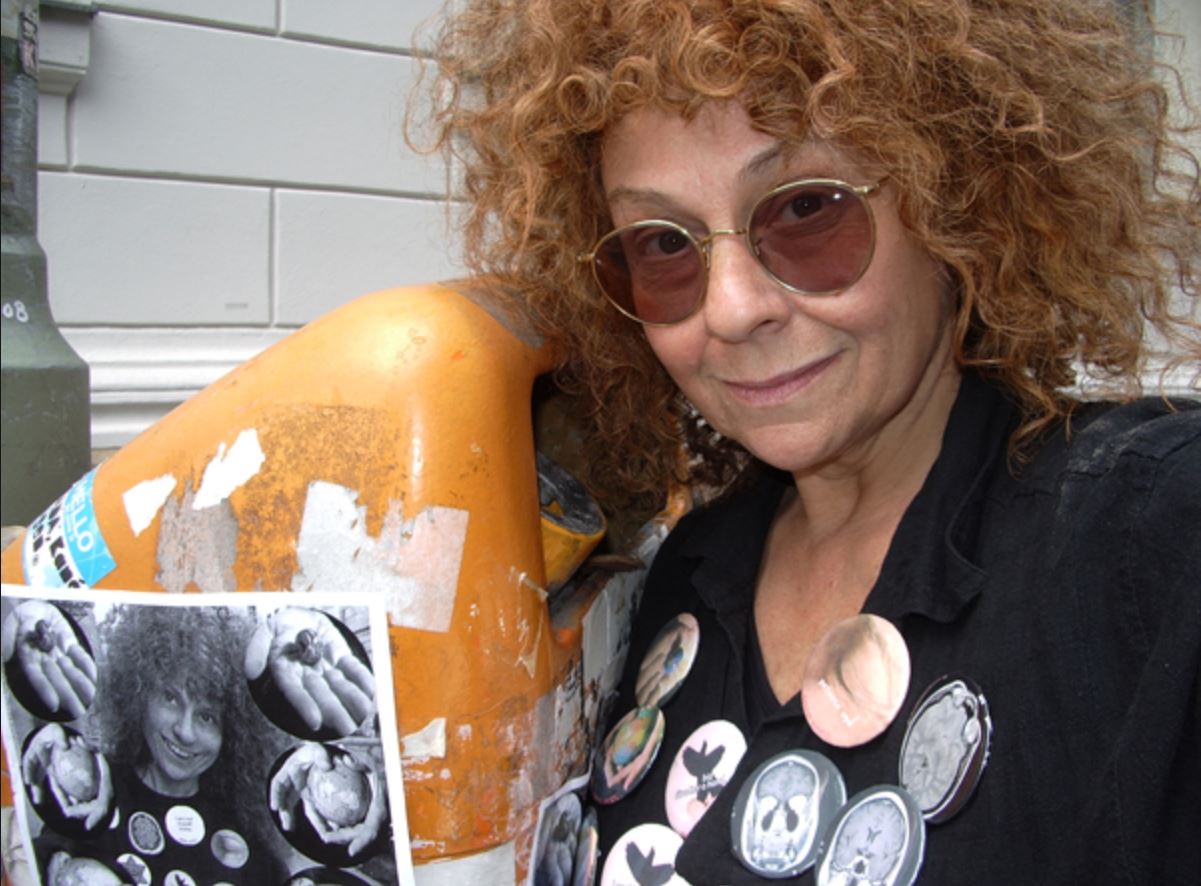 Barbara Rosenthal (born in the Bronx, lives in New York City) is an American avant-garde artist, writer and performer. Her existential themes have contributed to contemporary art and philosophy. Her pseudonyms include "Homo Futurus," taken from the title of one of her books, and "Cassandra-on-the-Hudson", which alludes to her studio and residence since 1998 on the Hudson River in Greenwich Village, NYC, and "the dangerous world she envisions".
Rosenthal is idiosyncratic and prolific. She is known for often revisiting past works, recombining old elements with new, and often appears in her work in some way. These may include x-rays, brain scans and clothing. Sometimes she utilizes physical or textual elements from her journals. As a creative artist within the fields of surrealism and existentialism, Rosenthal brings existential content, via the subconscious, to conceptual art and is known for her intense introspection. and by using herself "as a guinea pig", explores what it means to be human. Her personal vision evolves with advancing technology.
As an artist, Rosenthal is known as an Old Master of New Media because of her long history in media including photography, video, performance, projection installation, interactive, electronic and digital media, text, collage, prints, artists' books and objects. Almost all are produced in editions. Most combine camera, text and performative aspects. Elements of Rosenthal's body of work, "Surreal Photography" are often present.
http://www.barbararosenthal.org/
Note: On Monday 28.1.2019, 18:00-21:00, Barbara Rosenthal event is at Vuotalo, Vuosaari Helsinki. Discussion at 17:00 at Vuotalo Cafe. See more about the event.
---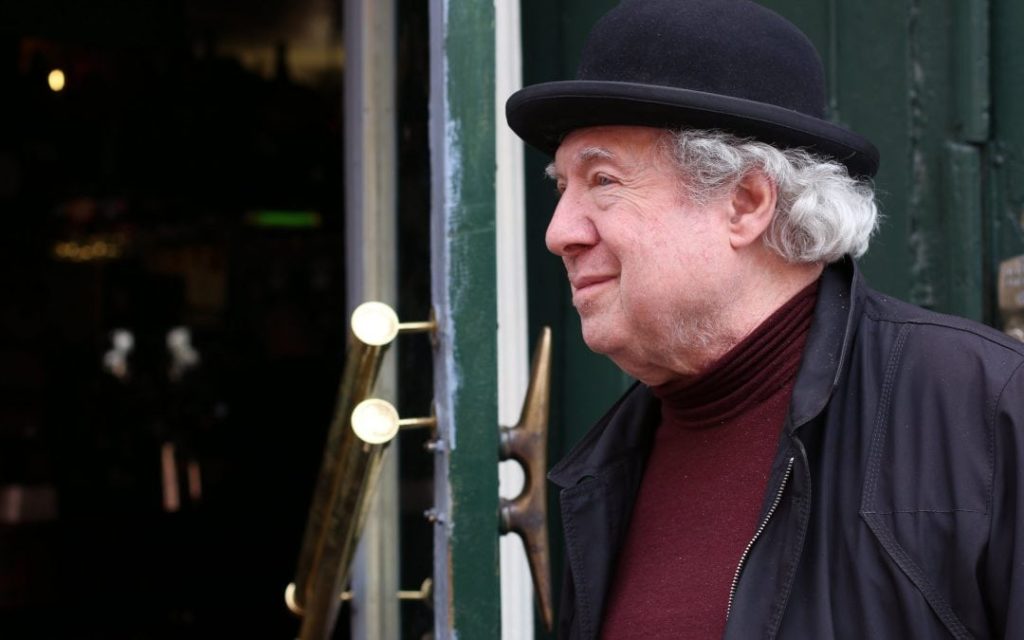 Charlie Morrow (born in Newark NJ, based in Barton, Vermont and Helsinki ) is an American sound artist, composer, conceptualist and performer. His creative projects have included chanting and healing works, museum and gallery installations, large-scale festival events, radio and TV broadcasts, film soundtracks, commercial sound design and advertising jingles. He holds patents in immersive sound method and believes: "the future lies in composing environments as well as music as we know it: bringing the skills of composition to where we live, work and circulate, as in a city." Born to a family of doctors and inventors, Morrow uses his creativity to make tools to share with others—not only musicians and sound artists, but teachers, architects, and engineers – "so that they might create positive spaces for work, education, and healing." He is creative director of Charles Morrow Productions LLC CMP PBP. www.charliemorrow.com, www.morrowsound.com
---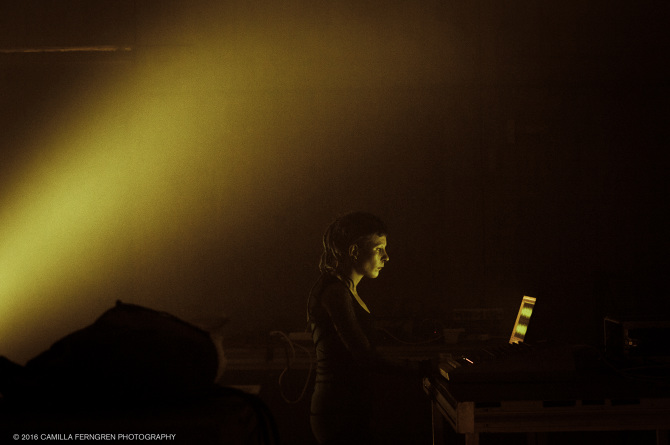 Olga Palomäki is a visual and sound artist. S/he is fascinated by the lost, forgotten and the unseen. Palomäki makes experimental sounds based on field recordings. Olga's sound works are influenced by dark ambient- and drone music. S/he captures man-made sounds and background noise, using them as instrumenta by modifying the recordings and shaping them into a new form. Palomäki makes videos that illustrate the world created by the sounds. Palomäki's works have been on display in several solo- and joint exhibitions, radio shows and sound art/experimental music events, film- and video festivals and screenings in Finland and several other European countries. Palomäki has perfomed live at different venues in Finland and abroad. S/he graduated from Tampere University of Applied Sciences, Fine Arts Programme in 2007. http://olgapalomaki.net/
---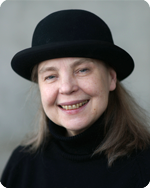 Maija-Leena Remes is editor, writer and translator in multiple languages. She creates and develops MorrowSound presentations, exhibitions, installations and business in Europe and in the USA. She has produced 3D sound recordings, videos and interactive media. She created the Modern English libretto and subtitles for MorrowSound's DVD Beowulf, featuring Ben Bagby singing solo in Old English. She edited the MorrowSound Empire State Building audio tour script and supervised its translation into seven foreign languages. She is editor of medical, technological and literary texts for various international clients. She is literary translator of essays and 30 books for numerous publishing houses. As a permanent free-lance journalist of the Finnish Broadcasting Corporation, she translated, edited and directed production of subtitles and voice-overs, ranging from plays, movies, songs and documentaries to children's programs. Her hobby is music and she is an amateur violist. As a child she was singer and performer on YLE Radio. With Charlie Morrow, she is co-producer of video works including Two Cellos and Time Spiral.
---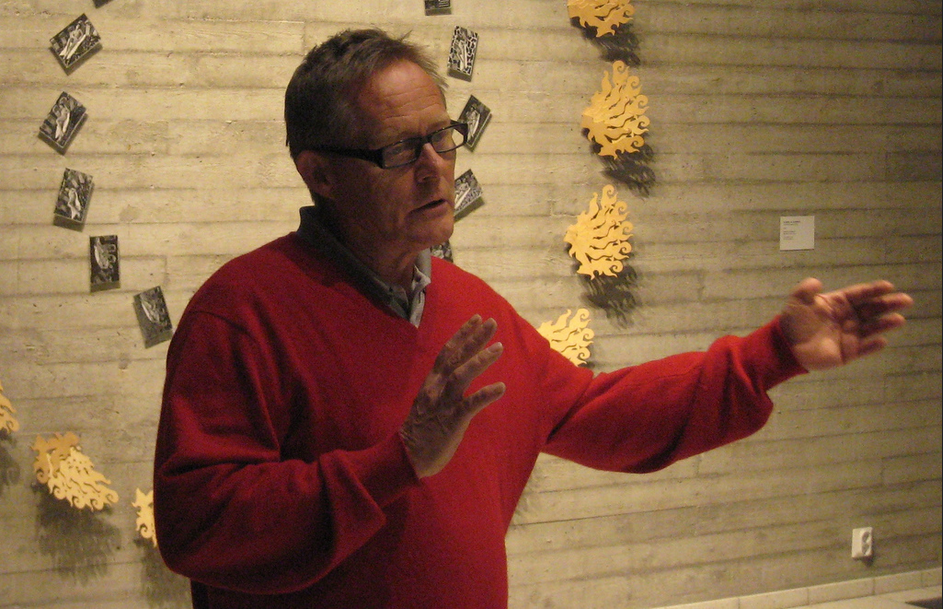 Martti Aiha is a widely acknowledged artist, not least for public sculptures in Helsinki such as the starkly monumental Rumba (1992) at Salmisaari and the more ambient Länsilinkki (2011), an artistic articulation of a bridge for the 'Western Link' highway. Aiha's idiosyncratic mix of frivolous automatism, reliable craftsmanship and heavy-duty construction became a hallmark of Finnish art in the 1980s and also earned him a following in the other Nordic countries. He was, for instance, awarded the Prince Eugene Medal in Sweden in 2013. His new book- Martti Aiha: Drawings published by Parus Verus.
---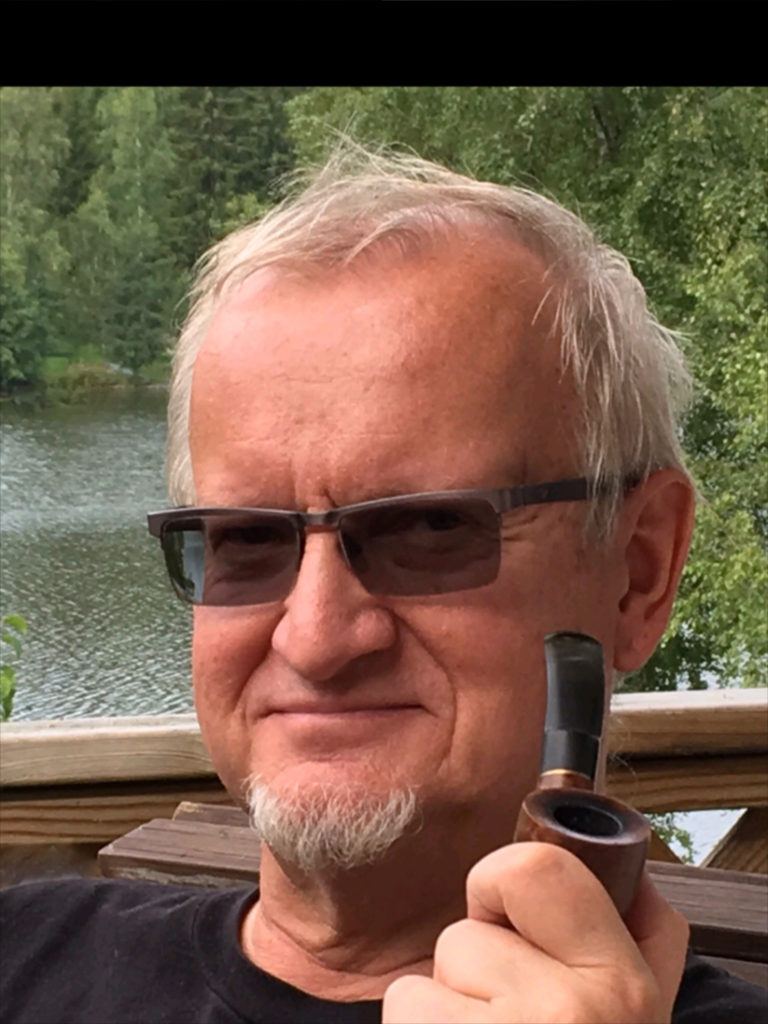 Otto Romanowski has studied the theory of music, computer music and composing at the Sibelius Academy, in addition to musicology at the Helsinki University. Romanowski is one of the most notable Finnish authorities in computer music. His works are essentially interdisciplinary and inter artistic, and since 1990 he has concentrated also on creating computer graphics and multimedia. Romanowski is a renowned lecturer in music technology and is currently employed as a lecturer at the Sibelius Academy Department of Music Technology in the University of the Arts Helsinki. http://romanowski.art
Border, (video+audio)
In the concert, we will hear version with real-time improvisation. Total dur. about 5-7′. Border is simple by definition, but many borders are actually very complex (mentally, culturally or politically). Hopefully world and people would need less and less borders.
---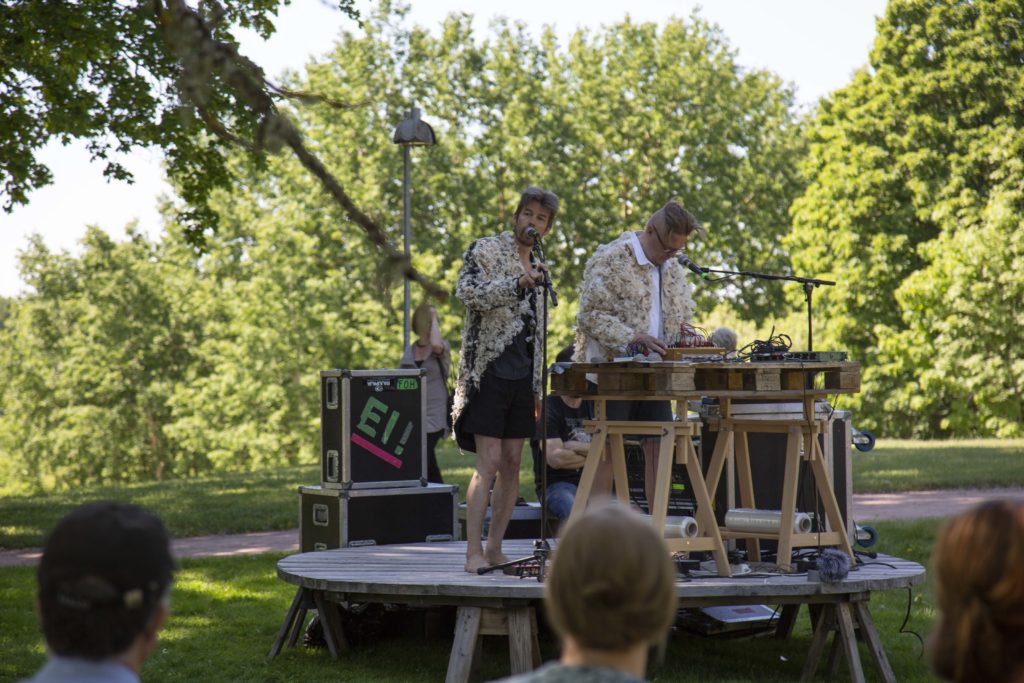 Juha Valkeapää & Juhani Liimatainen
Juhani Liimatainen is a Finnish sound designer and sound artist who worked as a sound designer at Yleisradio (Finnish Broadcasting Company) between 1974-2002, and as a professor of sound design at the Theatre Academy of the University of Arts, Finland. At Yleisradio he maintained and developed the Experimental Studio, taught composers and musicians, and oversaw the design and execution of live electronics for studio and concert productions. He has done studio work with composers such as Paavo Heininen, Magnus Lindberg, Einojuhani Rautavaara, Kaija Saariaho, and Esa-Pekka Salonen. Since 2002 Liimatainen has been professor of sound design at the Theatre Academy of Finland. He is a longtime member of the Toimii Ensemble, where he has been responsible for sound reproduction, live electronics, tapes, and videos, and with which he has appeared frequently as part of the solo group in Magnus Lindberg's Kraft. He has also worked with the Avanti! orchestra and the Finnish Theater Orchestra, among other ensembles, and has performed with the groups Free Okapi, Son Panic and HumppAvanti! Liimatainen's sound design and compositional work includes numerous theatrical productions, operas, festivals, and recordings.
*   *   *
Juha Valkeapää is a vocal artist and performance maker with a 25-year long career of performances, installations, radio pieces and soundscapes – solos and various group works – vocal & sound & performance art, theatre, music, dance. The key elements of his art are voice / sound, presence, space and improvisation. Juha is more than a vocal artist and performance maker. The subject sets the form: most of his art is based on sound and performance, but if the subject demands a three-meter high wooden guy, he will sculpt one, and if it needs a book, he will write one. Wooden Guy is a sound sculpture. He performs with it in A Guy and a Wooden Guy. And he has written a booklet, with the same title, of the process of making it & other stuff.
*   *   *
Winter Birds
The duo creates a scenery of everyday and mythological birds, like sparrow, great tit, starling, pigeon, seagull, swan, eagle owl, raven, loon, cuckoo, phoenix, and Tux penguin. Juhani plays synthesizers, Juha his voice. And they dress in feathers. The Bird Concert's first version was performed at Saaren kartano in May 2018.
---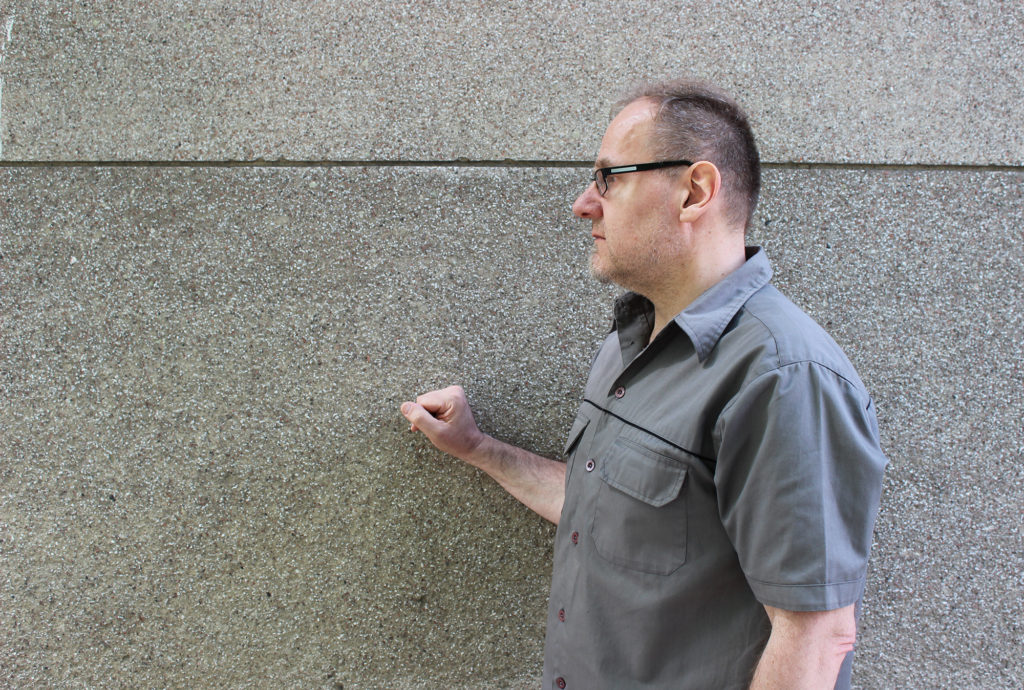 Petri Kuljuntausta is a composer, improviser, musician, and sonic artist. He has performed underwater music for an underwater audience, improvised with the birds, and made music out of whale calls and the sounds of the northern lights. As an artist he often works with environmental sounds, live-electronics, and installation art. Kuljuntausta has performed or collaborated with Morton Subotnick, Atau Tanaka, Richard Lerman, David Rothenberg, and Sami van Ingen, among others. He has made over 100 recordings for various record labels in Australia, Colombia, Finland, France, Germany, India, Sweden, UK and the USA. Star's End and Inner Space radio shows selected Kuljuntausta's "Momentum" as one of the most significant CD releases of the year. Kuljuntausta has published three books on Sound Art and Electronic Music. In 2005 he won an award, The Finnish State Prize for Art, from the Finnish government as a distinguished national artist. http://kuljuntausta.com/
---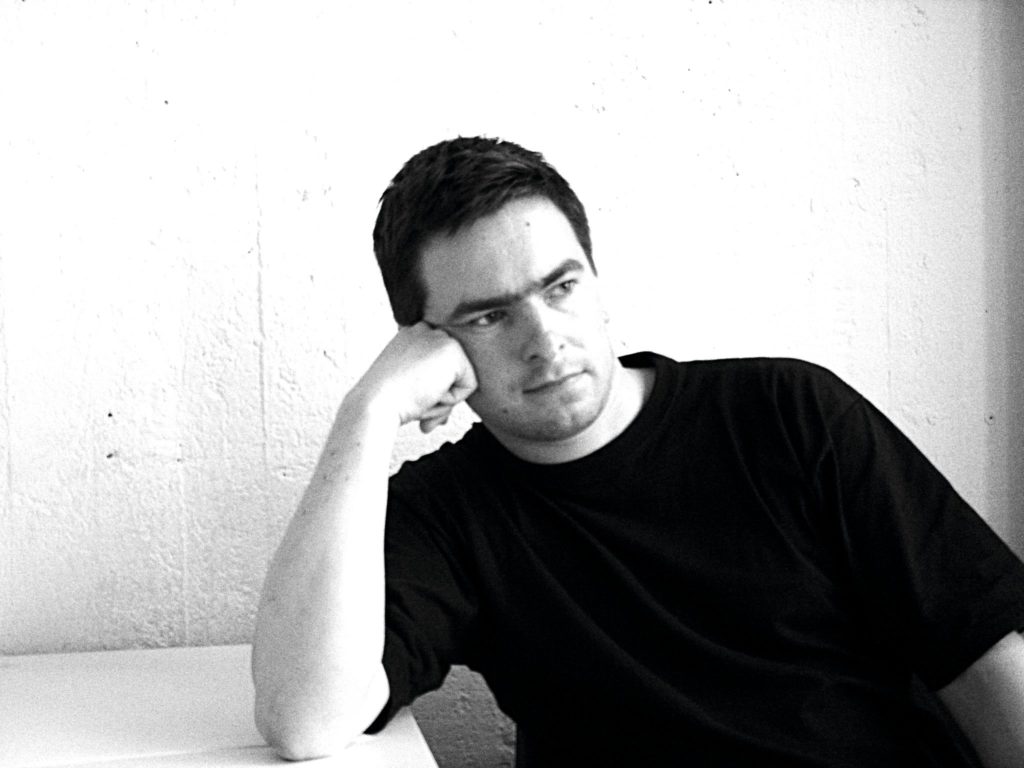 Harri Koskinen has an uncompromising, bold design aesthetic that has gained him international renown since the early days of his career. Practicality, a spare style and a conceptual approach to product and spatial design are Koskinen's trademarks. Founded in 2000, Koskinen's creative industrial design agency Friends of Industry Ltd. is involved in concept and product design. In 2009, Koskinen launched his first namesake furniture collection, Harri Koskinen Works.
Koskinen's works have been on display in exhibitions around the world. He has been awarded several major design prizes, such as the Kaj Franck Design Prize (2014), Torsten and Wanja Söderberg Prize (2009), the Pro Finlandia Medal (2007) and the Compasso d'Oro prize (2004). His clients include Alessi, Arabia, Artek, Cassina IXC, Design House Stockholm, Finlandia Vodka Worldwide, Gallerie Kreo, Genelec, Iittala, Issey Miyake, Montina, Muji, Panasonic, Seiko Instruments Inc., Swarovski, Venini and Woodnotes.
« Polyphonic 2019 LIVE: DARIO FARIELLO – ​MIKAEL SZAFIROWSKI – PETRI KULJUNTAUSTA »