Post Doom Romance / Off-World Moments / [ówt krì]
Live at Akusmata on 27.7.2023
18:30 Doors
19:00 [ówt krì]
19:30 Off-World Moments
20:00 Post Doom Romance
---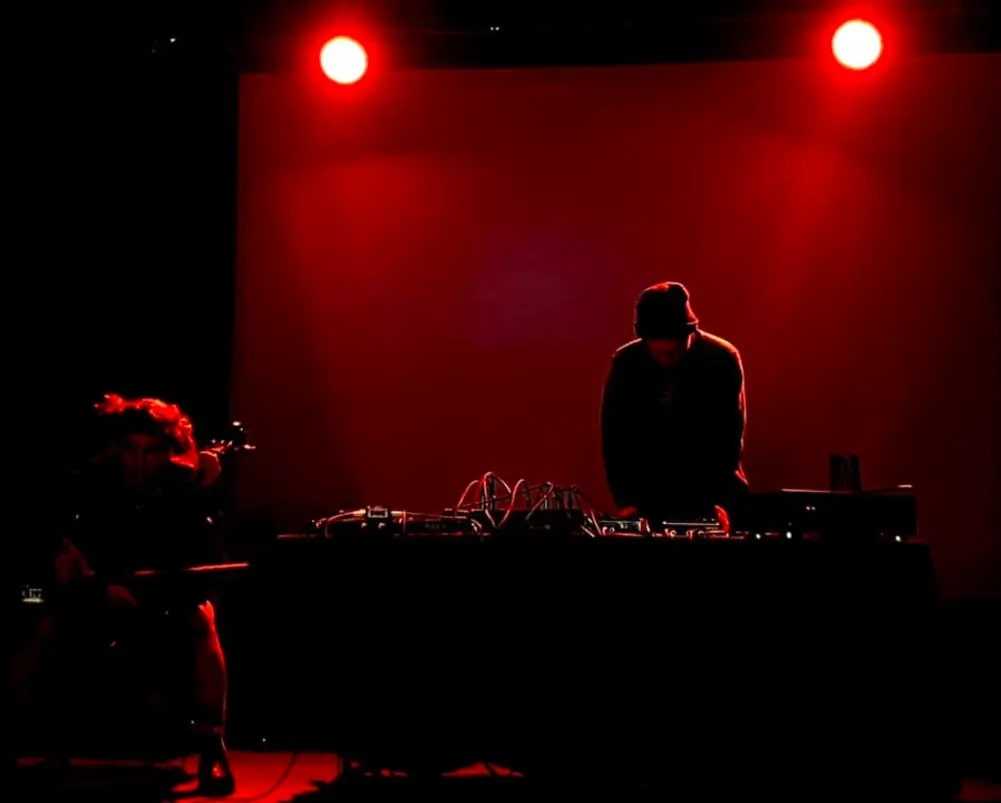 DADA-esque assemblages of sound and image passed back and forth
like love letters between seah and mykel boyd.
---
Off-World Moments
"The aim is to form a contact with Music and play notes that are true."
Off-World Moments is the ambient music project created by the Finnish musician, dancer and multidisciplinary artist Lauri Peltonen.
Off-World Moments trusts the power of Music and Silence and their ability to transform and elevate our lives. As the name suggests the moments that are captured in sound are moments that unite different worlds. The voyage of Off-World Moments has just begun and it might lead us into unexpected places!
---
[ówt krì]
[ówt krì] is a dark ambient project from Helsinki native Kenneth Kovasin that inspects dark sound textures. In his music he weaves abstract soundscapes that explore the darkest corners of humanity and the mind. The soundscapes are organic compositions that are created with sound looping, effects and DIY instruments.
« Tom Djll, Tim Perkis & Jukka-Pekka Kervinen (US/FI): KINDA GREEN (LIVE) Kenneth Kovasin: DIY – Do It Yourself »