Kolmiotaajuus
6.2.-17.2.2017
Mon-Fri 14.00-18:00 PM
Exhibition opening and Live Performance on Friday, 3.2.2017, 18:00 PM.
*   *   *
Kolmiotaajuus – "Triangle Frequency" – is a sound installation that consists of three looping "endless tapes" of varying lengths and a projected video loop. The installation examines both how improvised music recorded by three musicians in separate sessions combines to create a greater whole when played together as well as how endlessly looping music recorded onto a cassette tape can work as a living, changing music experience due to its physical format.
The sonic element of the installation comprises one five-minute tape, one ten-minute tape and one twelve-minute tape, which means the sound will loop every 60 minutes. However, small irregularities in tape lengths, the length of the video loop and the degradation of the tapes due to continued play ensure that even though the components of the installation have been recorded in advance, it will never repeat itself in the exact same way and will in fact change slightly during the exhibition period. The tapes will also be played from different starting points on every day of the exhibition.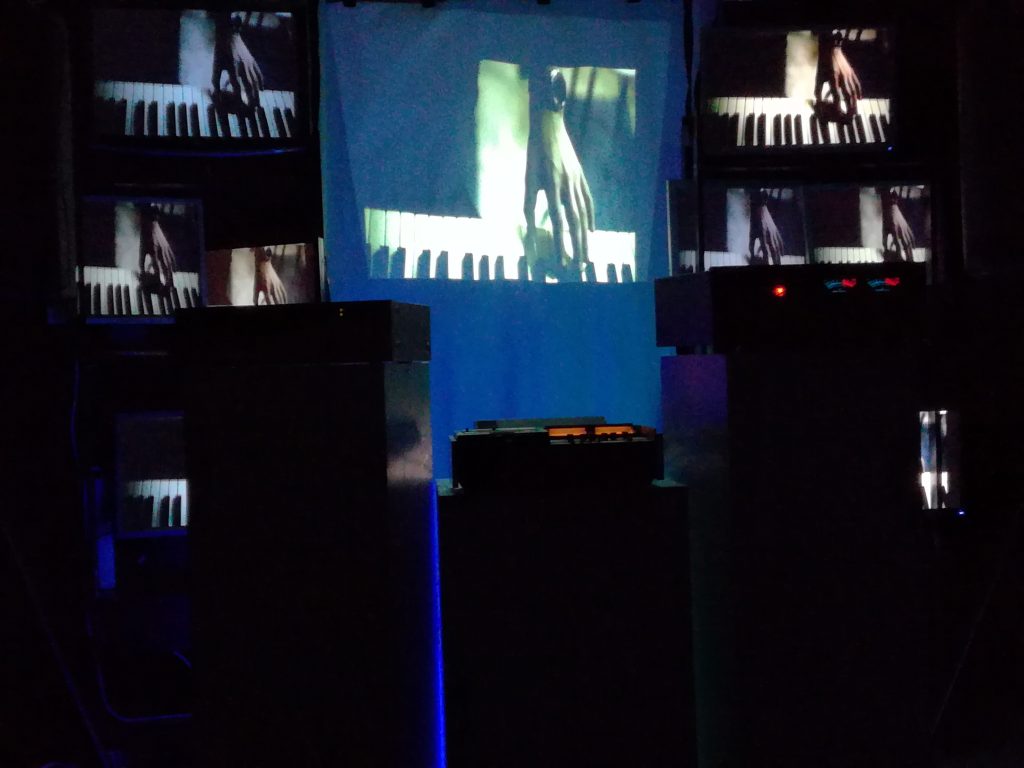 Kolmiotaajuus, founded in 2014, is a three-member band that plays improvised electronic ambient music. The three members Jukka Eerikäinen, Valtteri Hyvärinen and Arttu Ronkainen come from different musical backgrounds and have various bands, projects and interests. Kolmiotaajuus has performed live actively since 2015 in and outside Finland and released its first LP, compiled from live recordings from the year 2015, in early 2016.