Ääniaalto IV: Sound Art Exhibition
Exhibition Dates: Wed-Sat 13.-16.3.2019
Opening time: 16:00-20:00 daily
LIVE Concert I: Friday 15.3.2019 at 18:00.
LIVE Concert II: Saturday 16.3.2019 at 18:00.
Free entry
---
ÄÄNIAALTO, the annual festival of audiovisual oddity, exhibits multichannel audio, VR, interactive and bioart sonic installations from Wednesday 13.3 to Saturday 16.3 at Akusmata. The official opening of the exhibition is on Wednesday 13.3 at 17:00.
We are collaborating with Akusmata to display the works of LenaoooYuki, Olga Palomäki, Otso Sorvettula and Lauri Linna. The programme also includes two live performance, Stephen Christopher Stamper on Friday 15.3 and Autotel with his Calculeitors on Saturday 16.3.
---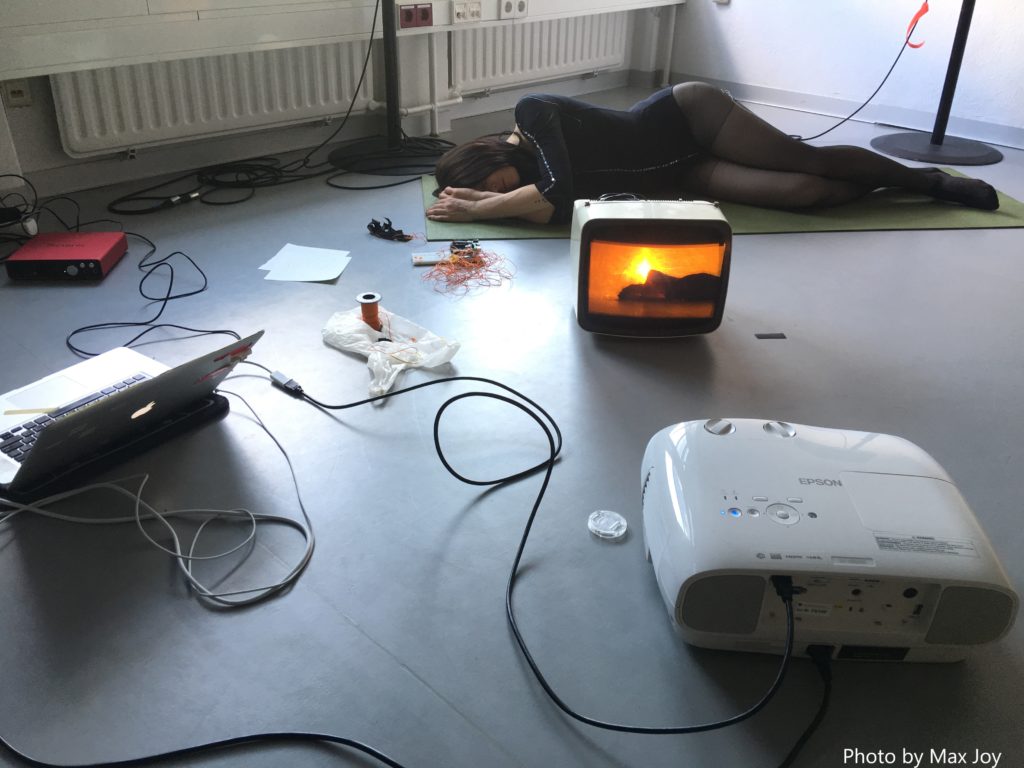 LenaoooYuki – Sonic Illustrations
The room is divided into areas, which address different momentums of senses (visual, acoustic, durational, pictorial, spatial, associative, …) in which thoughts about sounds could be crystallized within one's mind. Different brain areas might be observed in a proprioceptive way. A sense for the notion of a virtual representation of a real object or the perceptive split when encountering a media depicted person in real life might be considered a relatively new perceptive momentum.
Thinking of how to relate to sound / sonic phenomena throughout the ever-changing ecology of perception in analog / digital constellations (after Bergson) is possible.
The VR part is through thin acoustic wires fusing a virtual space and the mostly analog experience corners of the exhibition space to symbolize a mind which might be in a future a fusion of analog and digital experiences and therefore bodily partly detached memories. The virtual reality part is a collaboration with artist / musician Carlos Ortiz (Colombia), graduate from University of Arts, Berlin.
(The installation is through its chemical compounds and emotional experience range supposed to be child friendly.)
Lena Andrea Haberberger, former exchange student at Sound in New Media (Aalto University Helsinki, Department of Arts, Design & Architecture) and graduate in Sound Studies (University of Arts, Berlin), is at the moment engaging philosophically and artistically with synaesthetic or inter-modal phenomena that might depict experiences or phenomena in a figurative and illustrative way.
---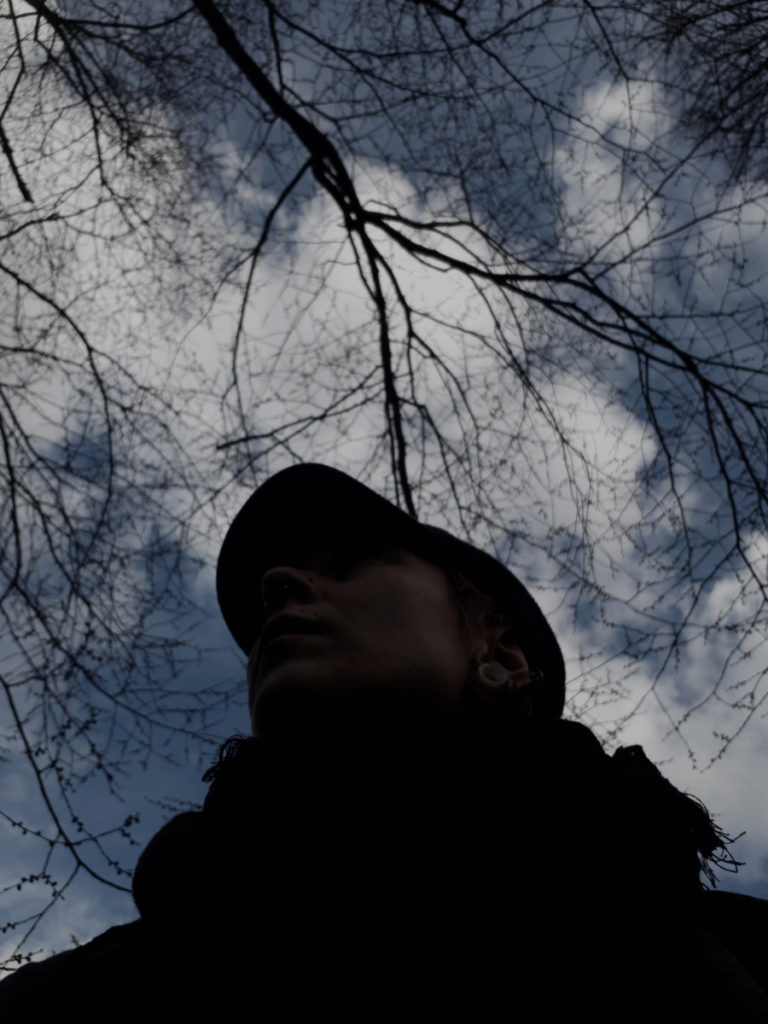 Olga Palomäki – Water Connection
Water Connection (2019), is a 4-channel sound installation. The work is based on field recordings that were made in the Lofoten Islands, Norway last year. The recordings consist both of man-made and natural sounds, mostly those that are specific to the place. The recorded sounds were deconstructed and modified in the pursuit of creating an otherworldly, dreamlike and hypnotic soundscape out of them. Water Connection combines elements of sound art and experimental music. Minimalist drones, beats and harmonies, the musical elements of this three-dimensional composition, transform into a sonic representation of an imaginary place and vice versa.
Olga Palomäki (*1980) is a visual and sound artist based in Helsinki, Finland. S/he is fascinated by the lost, forgotten and the unseen. Palomäki makes experimental sounds based on field recordings. Olga's sound works are influenced by dark ambient- and drone music. S/he captures man-made sounds and background noise, using them as instruments by modifying the recordings and shaping them into a new form. Palomäki makes videos that illustrate the sounds: music videos and visuals for performing live.
Palomäki's works have been on display in several solo and joint exhibitions, radio shows and sound art/experimental music events, film and video festivals and screenings in Finland and other European countries. Palomäki has perfomed live at different venues in Finland and abroad. S/he graduated from Tampere University of Applied Sciences, Fine Arts Programme in 2007.
---
Sound has an inevitable relationship with time. Even when recorded and played back, sound is sensed at the present moment, one tiny chunk at a time. Sound exists only when it already ceases to exist. Light seems less tied to the dimension of time. Light can be recorded for years and the recording can be sensed at a glance.
The starting point of the work is the relationship between sound, light and time. Lamp cycles through different stages and light creates a sound that exists only at the moment of hearing. Observer inevitably affects the events by being present.
The work consists of a lamp and an array of light sensors. Sensors transform the emitted light into electrical voltage. The voltage then controls an analog synthesizer that creates the soundscape.
Otso Sorvettula is a media artist, maker and designer from Helsinki working with experimental media, sounds, visuals, DIY instruments and software. He is interested in mistakes, interference, aberrations and surprising harmonies. His works range from interactive installations to educational workshops exploring creative and expressive possibilities of both new and obsolete technologies. Currently Otso is finishing his Master of Arts degree at Media Lab in Aalto School of Arts, Design and Architecture.
---
Lauri Linna – Plants Pushing Buttons
Plants move very slow and usually we humans don't see it happen. The installation "Plants Pushing Buttons" offers plants buttons to push. As the plant moves on top of the button a sound is played. It's unclear can the plant understand the connection between its movement and the change in the soundscape. But what is clear is that when a plant is introduced to a button it likes to press on it. The plants also get bored and don't push the button if the sound file of the button isn't changed once in awhile.
Recent research has found that plants react to the sounds of running water and caterpillars munching on leaves. Another research found that plants also emit some kind of vibration that travels in air. Maybe insects and other plants hear it? Maybe it affects us too?
Special thanks to Marloes van Son for electronics coaching.
Lauri Linna is a Helsinki based artist. He works with plants, gardening, moving image, sound and electronics. Since 2014 he has been studying carrot – human relationship in his project PORK KANA CAR ROT. Other fields of interest are plant behavior and intelligence, plant – machine relationship and plant related technology. Linna is a recent Master of Arts from Aalto University's Visual Culture and Contemporary Art (ViCCA) program.
---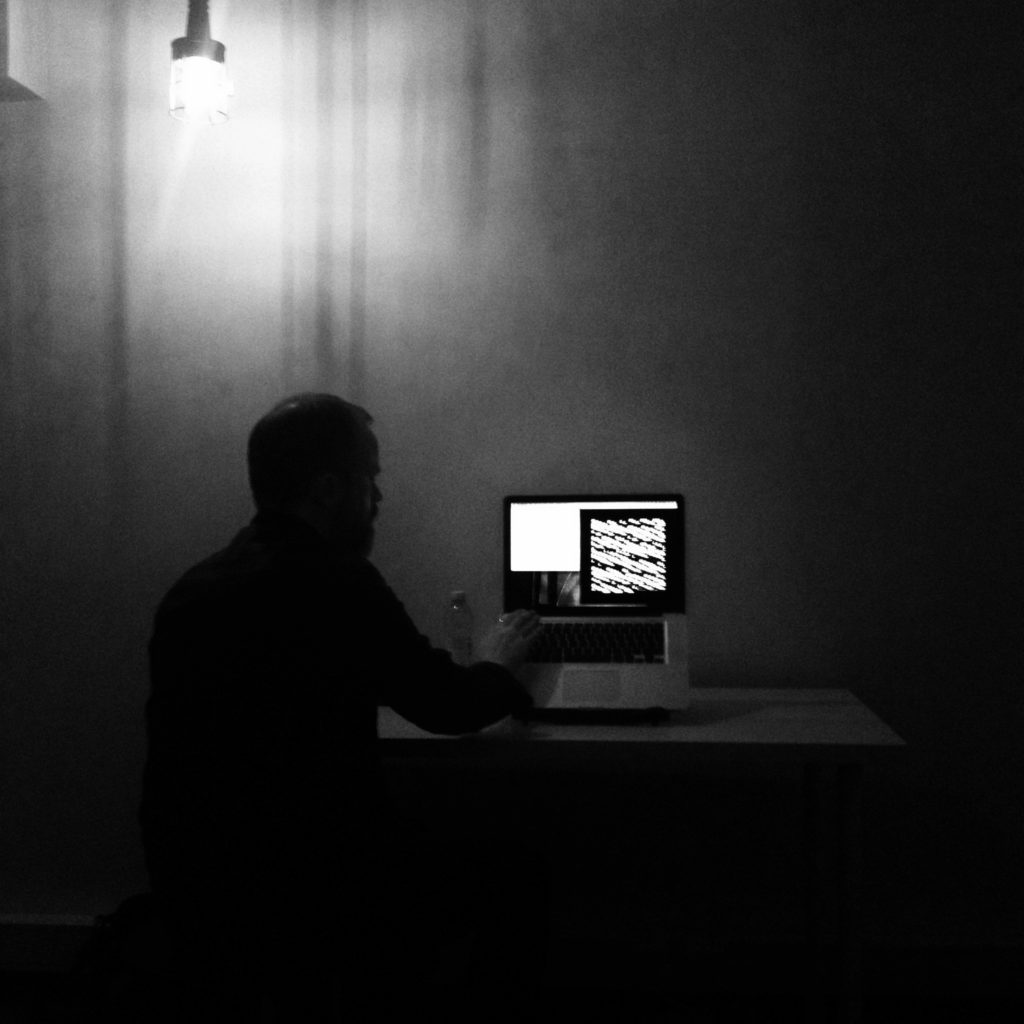 Stephen Christopher Stamper: Live Concert
Friday 15.3.2019 at 18:00.
For this intimate performance, Stephen will be using the open-source audio and video programming environment Pure Data to generate and process acoustic feedback from an unamplified MacBook Pro.
Stephen Christopher Stamper is a British-born artist and immigrant living and working in Helsinki.
Through sound work, installation and performance, Stephen has explored themes of decay, memory and obsolescence, the body and its relationship to illness, the manipulation and execution of code by machine, and extreme metal music culture.
---
Saturday 16.3.2019 at 18:00.
Autotel invites anyone interested in generative and electronic danceable music to jam with him and his Calculeitors. You can jam with Autotel's Calculeitors or bring your own synth, just don't forget your cables! This jam will be the closing ceremony of ÄÄNIAALTO sound art exhibition.
Autotel is an art engineer & electronic musician. On his current project, Autotel is exploring how music can be composed in the spot, according to the flow of the party. For this, he has created a unique live setup that he virtuously performs in the stage, capturing people's attention. Autotel's style is recognized as strongly rhythmic and organic. Depending on the audience, music may go along the lines of house music or dive into techno.
« LIVE: DARIO FARIELLO – ​MIKAEL SZAFIROWSKI – PETRI KULJUNTAUSTA Live: Marja Ahti – Kati Roover »