Magnus Bugge
None
15. – 22.9.2023, Mon-Fri 14-18 (Sat-Sun 12-16)
The sound installation is part of Envelope – an immersive sound festival across the Nordic – Baltic region.
---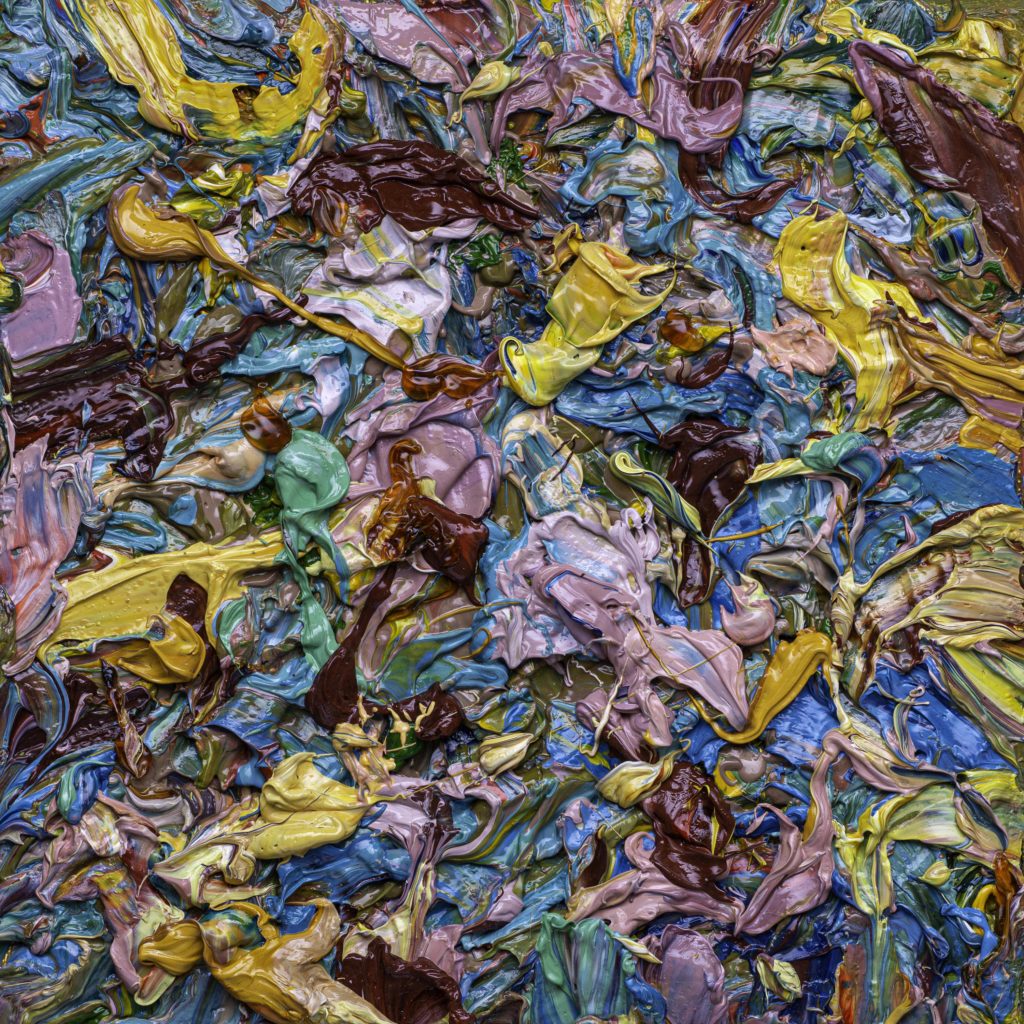 ---
None: A machine learning based approach to deep listening, atmosphere and fidelity.
In 'None' I became occupied with the vast worlds of sound in latent and liminal spaces that would normally be considered 'silent'. I recorded such sounds: room tones, barely audible field recordings, tape hiss, gear hum, and processed them in various ways to listen closer. I applied machine learning and trained a model on this desolate sound world. The sampleRNN model is 'a novel model for unconditional audio generation based on generating one audio sample at a time'. One audio sample is basically the elementary particle in digital audio. It is a single point that is meaningless without the context of what becomes before and after, in itself it has no direction, and crucially, no sound. However, knowing the trajectory and velocity you may predict where it will travel based on an idea of what music is. In my case, the intelligence have never heard music before, only silence, and thus predicts based on this.
Created by Magnus Bugge
Machine learning done at Bergen Centre for Electronic Arts
Handbells by Laura-Marie Rueslåtten
Mastered by Helge Sten at Audio Virus LAB
Visual artwork by Tord K Øverland
Sound installation "None" BY Magnus Bugge at Akusmata sound art gallery in Helsinki is part of Envelope – an immersive sound festival happening from September 09 till October 23, 2023 as an event series across the Nordic – Baltic region in person and online. Festival hosts spatial music concerts, sound art installations, seminars and workshops by Nordic-Baltic artists. It is a creative collaboration between organizations and artists from Finland, Norway, Denmark, Sweden, Latvia, Estonia and Lithuania to explore the future of audio technologies. Festival is supported by State Culture Capital Foundation (SCCF), Nordic Culture Fund, Lithuanian Council For Culture among others.
https://www.envelopefestival.com
---
Magnus Bugge is a composer and artist working with sound art, electroacoustic music and related visual arts. He has an exploratory practice where works emerge from studies of concrete and abstract subjects, often inspired from science, technology and physics, in addition to purely auditory phenomena. With experience from stage art, concert, film, installation and fixed media releases, the conclusion is that media is not of importance, as ideas and works will develop in their own way according to their will, and the artist should follow. The tools, primarily synthesis, field recordings, programming, machine learning and tape music techniques are equally not important, but mere means for executing work, experiencing and observing. In addition to his solo practice, Magnus is part of the stage art collective Verdensteatret.
LINKS
https://www.magnusbugge.com/
https://vimeo.com/user7385678
https://magnusbugge.bandcamp.com/