DARIO FARIELLO
MIKAEL SZAFIROWSKI
PETRI KULJUNTAUSTA
— 3 solos / 1 trio —
Wednesday,  February 27, 2019.
Showtime: 19:00
---
Dario Fariello: sax
​Mikael Szafirowski, guitar
Petri Kuljuntausta: sound installation + guitar
Supported by FFUK and Norwegian Jazzforum.
---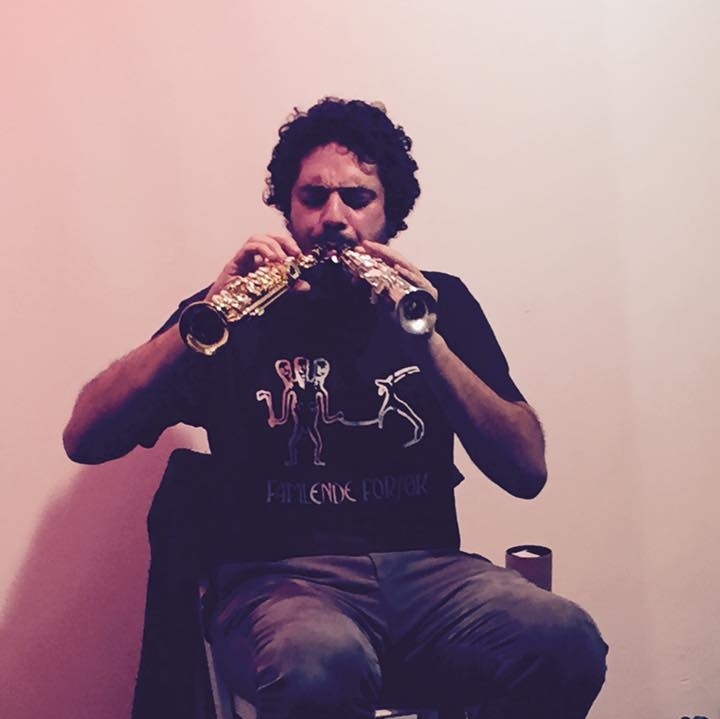 ​DARIO FARIELLO is a saxophonist devoted to improvised music. He studied musicology at the University of Bologna and co-founded Multiversal, a nomad festival series featuring an international network of improv and noise musicians. Now based in Oslo, his current projects include: ZGB, Sciardac, Farantimm, Resurgam, In Its Own Tempo. With Norbert Stammberger he organises the yearly Tubax Festival in Munich, dedicated to the tubax saxophone and other special instruments.​ In the Glasgow Improvisers Orchestra, Dario has played with Gino Robair, Eugene Chadbourne, Jonas Kocher, and Renato Ciunfrini.​
https://soundcloud.com/dariofariello
https://soundcloud.com/farimm/sets/farantimm
​https://dariofariello.noblogs.org/​
​https://zugabe.wordpress.com/
https://zgbmusic.bandcamp.com/ ​
---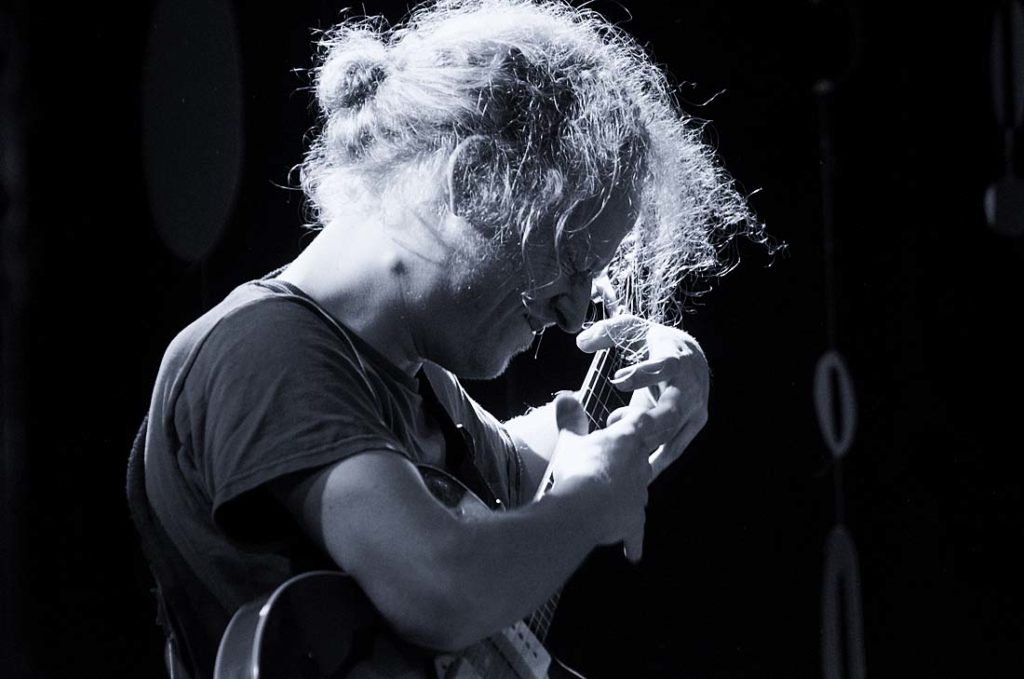 ​​​MIKAEL SZAFIROWSKI is a Finnish guitar and player currently residing in Saint-louis, France. He is markedly working on expanding the vocabulary of amplified string instruments by way of extended playing techniques, as well as exploring new forms of structure and sound in music. Having lived his formative years in the realm of jazz music, he is looking at other avenues of expression, such as noise, free improvised music, contemporary classical music, and a mix of popular and world music.​ His guitar technique is highly personal, using harmonic feedback and various preparations to feed his musical curiosity. Mikael has played and collaborated, among others, with Han Bennink, Ab Baars, Luc Ex, Wilbert De Joode, Oscar-Jan Hoogland, Yedo Gibson, Gerri Jaeger. ​
https://jan​​mikaelszafirowski.wordpress.com/
www.youtube.com/watch?fbclid=IwAR3SqLiBthVsIHL6rBOrIJl1jAaVciQPCs6BVRkE4y3-aFfMhZvby-l80d4&v=oic1bekuhWU
www.youtube.com/watch?v=3Ulp65QmFTU
www.youtube.com/watch?v=coEtKEO3u8U
---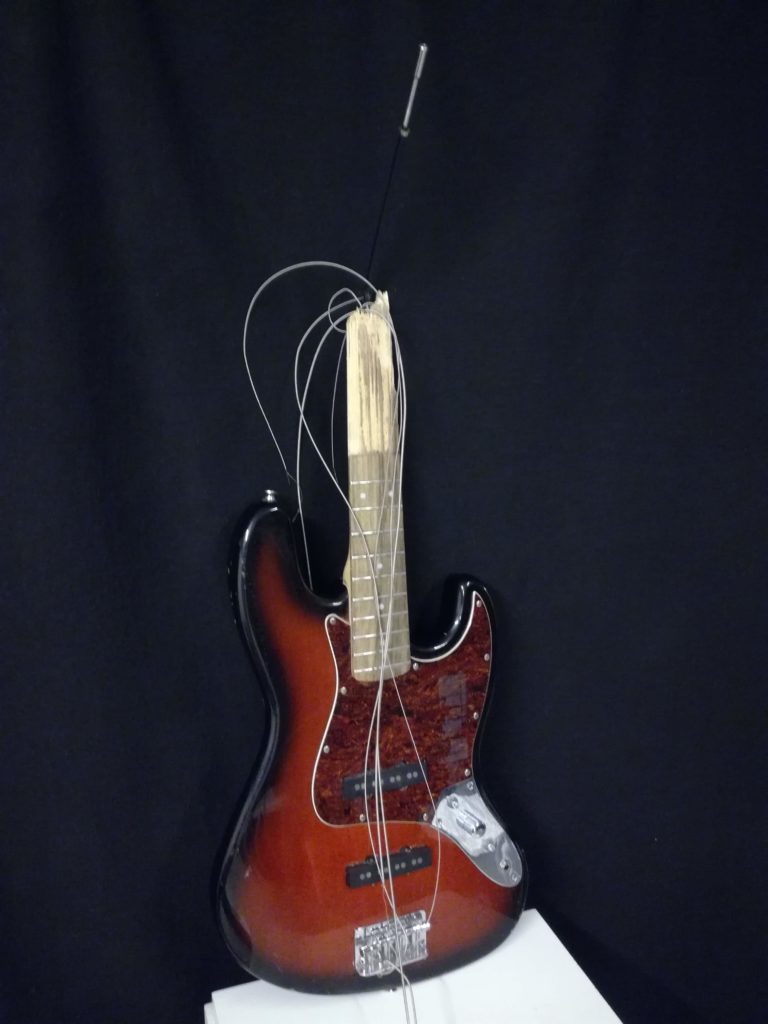 Petri Kuljuntausta: Bass Guitar (2018)
On Tuesday, February 23, 2016, an electric bass was stolen from the music rehearsal room of Helsinki City Media Library. The thief traveled to Nurmijärvi where he started to destroy places with the bass. At first the police got a call that a man is crushing window of a shop with bass guitar. After the windows were destroyed, he detached a post box and threw it inside the store. When the police arrived, he was gone.
Next police got a call that a man is crushing a car with a bass guitar. He was still hitting the car with the electric bass when police arrived. Police captured the man and took the weapon, the bass guitar, from him. They found drugs from his pocket. The man was arrested and the remains of the bass was returned to library. The library donated the instrument to me.
In the concert, I am using this bass guitar as an instrument.
---