ROOMET JAKAPI (EST)
JUKKA KÄÄRIÄINEN
PETTERI MÄKINIEMI
Tue 8.5.2018 at 19:00
Voluntary 5e entrance fee
---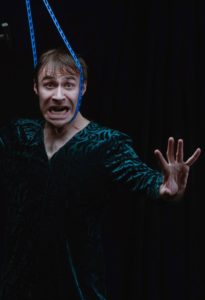 Roomet Jakapi
Roomet Jakapi is an avant-garde vocalist and improviser from Estonia. By means of his unconventional vocal sounds, enriched with live electronics and bizarre acoustic instruments, he aims to create sonic trips and textures marked by surprises and ruptures. He has performed with Emilio Gordoa, Louise Dam Eckardt Jensen, Chris Pitsiokos, Fred Frith, Jerzy Mazzoll, Sławek Janicki, Jerzy Rogiewicz, Taavi Kerikmäe, Mart Soo, Theodore Lee Parker, Niels Præstholm, Aleksandra Klimczak, Gintas K, Jonas Van den Bossche, Jukka Kääriäinen, Lauri Hyvärinen, Radosław Włodkowski, Krzysztof Magura, Phlox, Ensemble U:, LAKI, EDASI, and many other musicians and groups.
---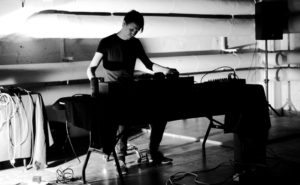 Petteri Mäkiniemi
Petteri Mäkiniemi plays Ginette, an ondes Martenot based electronic instrument made by himself. His music has slowly evolving harmonic layers where organic nature of Ginette can be heard. Petteri Mäkiniemi studies in Sound in New Media master's programme at Aalto University, and currently he is developing the new version of Ginette.
---
Jukka Kääriäinen is a finnish musician specialised in experimental and free improvised music. Jukka's instruments vary between plain acoustic and prepared guitar to back bag of pedals, live-electronics and bowed electric guitar. Jukka has toured many European countries such as Italy, Hungary, France, Germany, Russia and Estonia. Alongside solo concerts Jukka has been collaborating with musicians like Teppo Hauta-Aho, Kalle Kalima, Jone Takamäki, Roomet Jakapi, Pauli Lyytinen, Emilio Gordoa and Paul Pignon.